About a year ago I stumbled across a project that caught my interest. It is called Historisch Leiden in kaart. The project by Erfgoed Leiden & Omstreken aims to provide access to historical information about the city of Leiden in an innovative manner.
Leiden has a variety of historical sources that can tell us more about how the city functioned in the past. One of these sources is the detailed Straten- en Grachtenboek ,which contains multiple maps from the end of the 16th century. The maps contain valuable information about the plots of houses, the owners, and the streets and canals. The project connects multiple sources from different points in time which makes it possible to see who lived in a particular house and in which years. It is an ongoing project and information is added regularly.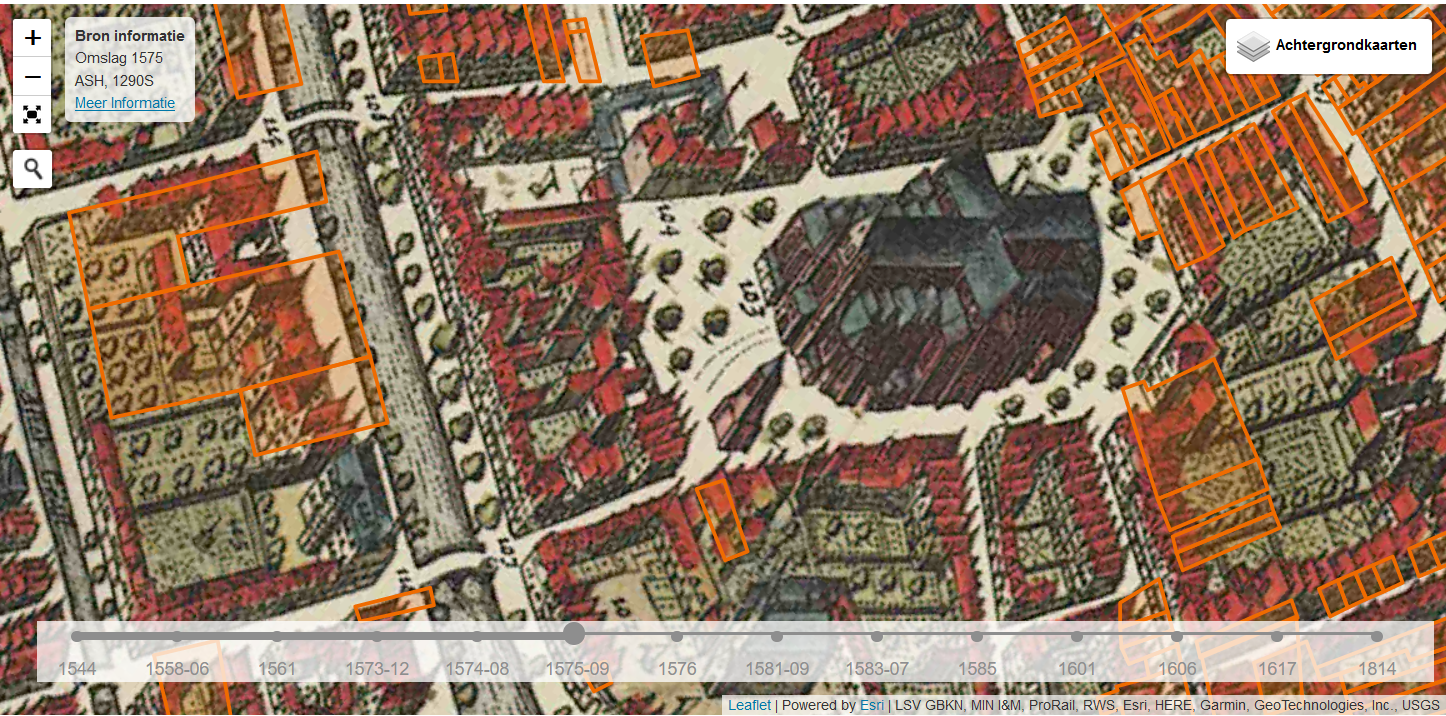 On the homepage of the website is an interactive map made with GIS- software with an attached timeline that can be moved to show information from different points in time. The plots of the houses show a pop-up when clicked and provide further information about the plot-history and the inhabitant. The button on the top right of the map contains different historical background maps which can be enabled.
Behind the interactive map is a large database called the historical data factory Leiden, the Historische datafabriek Leiden in Dutch. This data can be searched on the website under the tabs: plots, persons and source data. This database forms the backbone to the project and it consists of two main parts: reproducing data and reconstructing data. The reproduction takes data from a variety of original sources which can then be used in the reconstructing of plots and persons. One of the main tasks in this process is to match persons to the matching plots.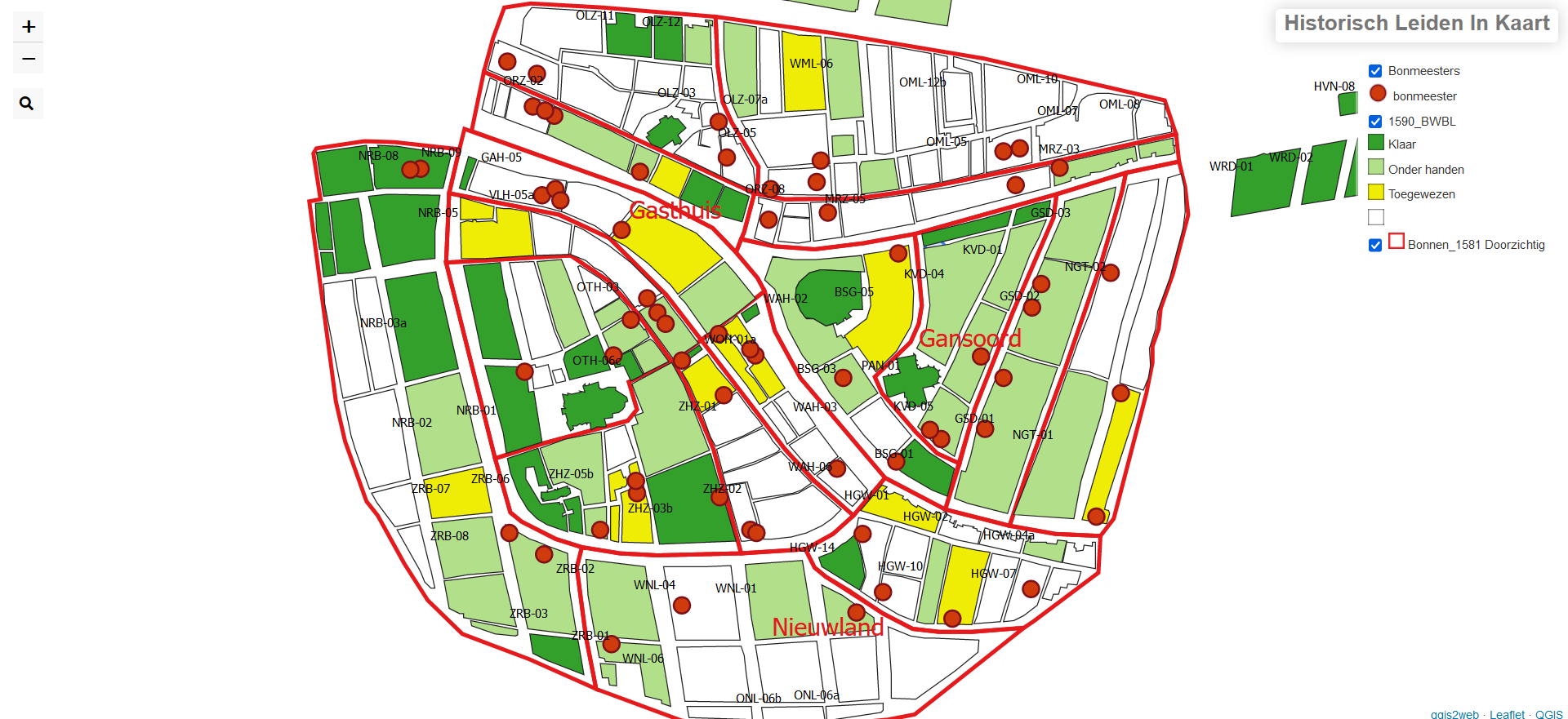 The reconstruction makes use of different segments of Leiden called building blocks. Each block is given a unique code of three letters and a following number. The website has an interactive map of these building blocks which also shows the progress of the project. The reconstruction of a building block consist of the following steps:
Collecting data
The puzzlematrix (the data is used in excel-sheets to couple the persons to the plot.)
A sketch on paper or on a computer
Drawing the data in GIS
The database and website
Another similar project is HISGIS it uses more recent sources from the first cadastral survey of 1832 on the scale of the whole Netherlands. Historisch Leiden in kaart differs from HISGIS as it uses a variety of (older) detailed sources from the 16th century onwards which is unique in the Netherlands. I really recommend to take a look on the website. New data is added regularly so it is nice to check out from time to time. In case you live in Leiden it is fun to look up who lived in your house in the past.
References:
https://historischleideninkaart.nl