No, unfortunately for some I am not going to be talking about Beyoncé in this week's post. Instead, I want to bring up a topic that is a whole lot more sinister than a tough breakup. I mean, if you think about it, there could be an underground organization collecting your intimate footage right now with the intent to sell (hence turning it into an illegal business). Or you could even be live-streamed for the whole world to see – all without your consent, of course. A device that was meant to protect us and our loved ones is now doing more harm than good. Even if you do not own one, these devices are practically everywhere, including public spaces. You might have deduced what device sparked my curiosity: a good old camera.
Knock-Knock…
Surveillance cameras are not only becoming smaller and better, but they are also becoming a new must for families due to the vast range of potential uses – keeping an eye on pets, and children or easing the fear of unwanted visitors. The latter is especially a rising concern after two alarming videos surfaced: one of a mother walking home with her son with a man following them, second one of a man muttering to himself and looking for a woman he does not know. (The man from the second video later admitted to having a sharp object and a projectile). But strangers physically showing up at your doorstep is not the only danger…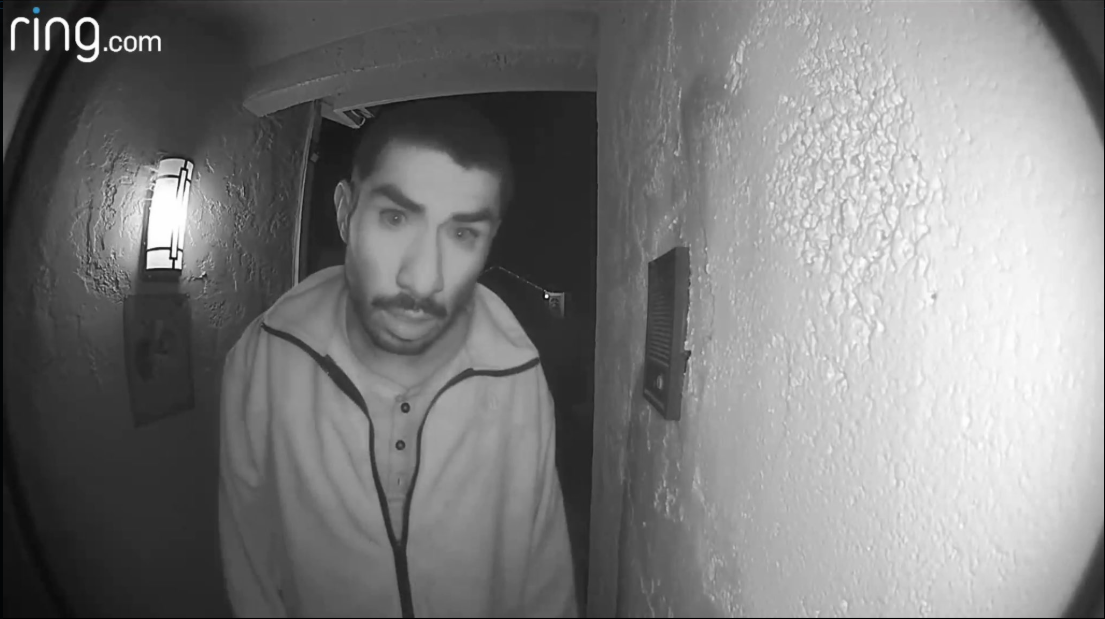 Seal It, Tape It
Nowadays some hackers can access your camera remotely – great living proof of this is one Canadian family. CBC Marketplace reported on the story during their investigation on how smart home devices spy on home residents. The results were extremely unsettling. The Marketplace team found homeowners' cameras being streamed online which revealed their front porch, driveway, front street, and multiple angles of the backyard. The goal of this investigation was to show the family how dangerously easy it would be for a livestream viewer to show up at their house. The team tracked one of the families using a visible license plate:
If you find your surveillance footage shared on websites like this – you have made one small mistake. For example, using the default password settings on your WiFi-operated cameras. What does it mean? Well, surveillance cameras using default password settings (or no password at all) are considered unsecured cameras, meaning that anyone can access, including criminals. 'But having a website store the livestreams is illegal!' you might say. In reality, it is not illegal, it is simply put "unsecured footage".
Don't Forget to Say 'Cheese'
Hackers can also put children at risk by talking through the cameras:
This problem is so wide spread that in 2020 a class-action lawsuit was filed by dozens of Ring camera users who claimed they were subjected to harassment from hackers.
So, what about hotels, motels and AirBnBs? Well, they are not safe from camera issues either. But this time cameras belong to an outside party – you may have encountered one without having ever realized it:
If you ever find yourself in such a nasty situation, please, pay close attention to your surroundings and do not hesitate to reach out to law enforcement. By talking about it and voicing our concerns and experiences, we stand in the way of normalizing digital predatory behavior.
References:
https://www.the-sun.com/news/621797/molka-south-korea-suicide-dooley/
https://www.theguardian.com/world/2019/oct/02/south-korea-woman-kills-herself-after-being-secretly-filmed-by-doctor-reports
https://www.foxnews.com/travel/airbnb-guests-hidden-cameras-lawsuit