14 September 2020
2020 is an unusual year that most of us will never forget: we get education online, we handle our business online, and we may even attend a concert online (e.g. many people may have just watched the One World: Together at Home – the biggest benefit live concert organized by Global Citizen in April).
Putting everything online seems not a perfect idea for people right now, as numerous students and workers complaint about the low efficiency and lack of concentration at home. In terms of concerts, the situation is even worse, as different from class and official meetings, which emphasize more on our participation (and sometimes simply attendance), the value of a concert always lies most in our experience. Some fans claim that watching a virtual concert makes no difference from watching music videos on Youtube or on TV. Therefore, many people have questioned about the further possibility of online concerts, online livestream looks not like a stark worth to buy. But is it true that after the virus is gone, the online livestreams will be no longer needed?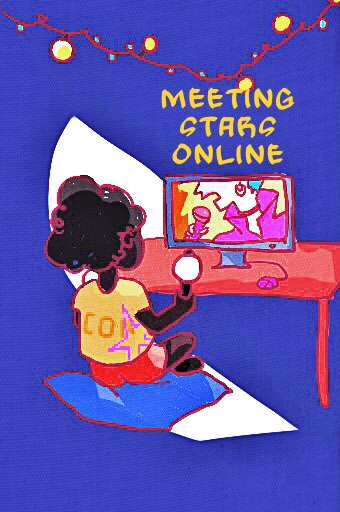 It cannot be denied that there are several downsides to livestreams, such as the unreal experience and distance between you and your star. For most of the time you only see your star on the screen, and a concert is used to be a now-or-never chance that you can have close contact with your idol. However, the high costs and time arrangement are common obstacles that block our ways to physical concerts. The lower the costs are for organizing a single concert, the cheaper the tickets will be provided.
For example, BTS, as the biggest boy band right now, has organized their first online concert Bang Bang Con on June 14, 2020. The ticket for this online concert is sold for 35 dollars (and even cheaper for fanclub members), comparatively, their average ticket to their tour was sold on TickPick at the price of 478.98 dollars. It is reported that there were 756,600 people watched this online concert at the same time, while the audience record for their physical concert is around 50,000 in the Wembley Arena. Apparently, for a band with the biggest fandom, their live concert become way more accessible to their fans through the internet. As for new artists or those who have not yet become famous, the livestream is even a better way to test the public taste for its low costs and accessibility. By holding a live concert, they can quickly identify their target market and gain more exposure without costing too much.
What should be improved?
The advantages of online concerts should not be underestimated, as the low costs can bring high profits and wide audience. Efforts can be made to improve the experience of the audience in online concerts. Platforms like Livestream can design a program to enable fans interact with not only the star but other fans, as if they are in the physical concerts. Moreover, there are many technological innovations like VR and faster internet that can be applied to a virtual concert, and most important of all – the technology should bring us something different from physical concerts, a live concert can be more than just a concert! Only then will the audience truly enjoy a live concert in a long term.