Episode 11: Christmas Special!
This the eleventh episode of our podcast titled 'Digital Discussions', very overdue edition, in which we discuss topics about the digital, humanities, and digital humanities. As the host of this episode, Cosima starts us off with some interesting information on Saturnalia, the Ancient Roman version of Christmas. We continue with discussions on the Christmas Spirit, Christmas traditions, consumerist Christmas and Christmas in the digital space. We also share Christmas memories with family and friends and our most beloved Christmas merchandise we have in our collections, shitty or not. As this is the final recorded episode of our podcast in 2020, we have decided to give the listeners some sweet bonusses; we have recorded our own karaoke of "Last Christmas" by Wham! and have some exclusive never-seen-before behind-the-scenes recording pictures to share with you. Hope you have enjoyed and will enjoy listening to our podcast and terrible singing!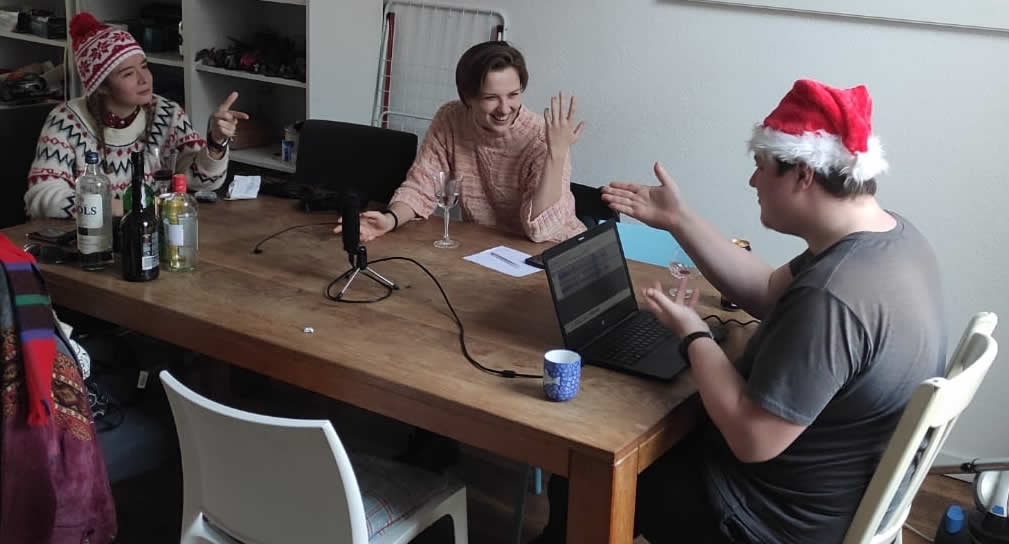 This podcast is a shared project between Cosima Stierman, Emma de Rijke and Gijs Mesman.