The Corona pandemic has caused people to go into quarantine and work from home. The self isolation has resulted in people not being able to meet up with friends or make new ones. Some people, myself included, have also tried online dating in order to get to know people since it was no longer possible to meet people at the bar, restaurant, at a club etc. Although dating apps such as Tinder and Bumble are wonderful entertainment apps they also come with precautions in order to have a fun, and most importantly safe online dating experience. You have to be responsible for your own safety, as online dating also has its disadvantages. An example being that it is easier to fall victim to scammers, but here are some of the safety precautions to take into consideration when dating online:
Before meeting in person for the first time
In order to stay safe you must know more than just their name and age. A few useful pieces of information to know is where they come from, where they work or study. Check how their profiles are, if what they say about themselves look sincere or what they write about themselves are what you are looking for in a person.
The most popular dating apps among young people are apps such as Bumble and Tinder. They share your location with other people, but not the exact location, just the city you are currently visiting or living in, to protect your privacy. However, you should not share personal information like your address. When planning your first meeting always make sure to meet in a public setting preferably during the day, https://www.adt.com/resources/online-dating-safety-tips .
Make the first meet up a short one, for a coffee or a drink for a example. That way you can always leave early enough if you are not feeling the person, or you feel uneasy. It is also a good idea to tell someone close to you, wether it be a friend or a family member, where you are going, and with whom, https://bumble.com/en/the-buzz/safety .
On Bumble for example, you can video call without giving your number to them or any other contact details. Look for their public social media accounts, and if they shared social media pictures, scroll through their photos if they are the person they claim to be. I know it sounds crazy, but believe me they are doing the same to you. So be careful what you post on social media.
Lastly, Bumble and Tinder both have an option to verify one's account, so make sure your account is verified via camera roll. It takes less than a minute to verify your own account, and the process is simple, just take a photo of yourself using camera on your smart phone then the system/the app will verify it by comparing the photos you have added to your account. You can also see if other people have verified their account via a blue crest looking symbol with a white star. Please be cautious and only chat with verified accounts, that way you know that the person you are chatting with is really the person they claim to be.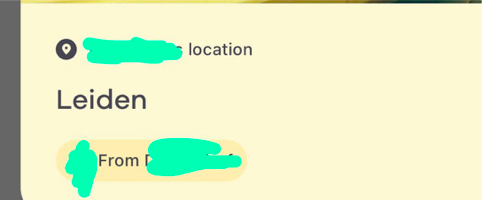 2. After or during the date
If you feel uncomfortable in any way, please remember that it is okay to try to leave the date early. Blocking their account when you feel uncomfortable with that person will prevent them from contacting you again, stalking or even having a chance of harassing you. If you choose to report an account, either because it is a fake account, or you are being harassed, then you should also be aware that the reports will be anonymous, so you do not have to worry about whether the user of the account is aware that you reported their account, https://bumble.com/en/the-buzz/safety .
Overall, there are a lot of safety precautions to keep in mind, and it is crucial to follow all of them for a fun online dating experience. Online dating allows you to meet people, and you have control over who you want to meet, as you can read through someone's profile, and make a choice wether or not you would like to know more about this particular person. 
Now have fun and be safe!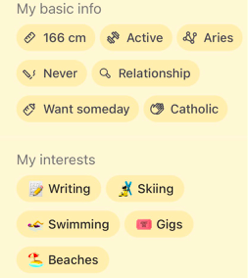 References
https://www.adt.com/resources/online-dating-safety-tips