Almost everything is digital these days, online shopping, online dating, online banking you name it.
Even grocery shopping can be done online now since the Corona pandemic. However, according to a study in 2017, the number of online shopping/payment users were quite low.
Another study conducted in 2019, showed different results. More specifically, it was predicted at the time that the amount of online shoppers and online payments would increase by 2020. One of the reasons for the increase in online shoppers and payments might be that people want convenience in their daily life.
In a recent study, it proved that the number of online payments in the US for example has expanded in 2020 and 2021, the reason being that since online payment is contactless which is useful during the COVID pandemic. 
However, just like everything else you do online there are pros and cons of online payment. In my blog I will list the pros and cons of online payment, and compare them to cash payment.
Online payment: Pros
Quick and convenient, as it is a lot easier to pull out your card to pay for groceries as opposed to using cash, and spending extra time counting how much you owe the cashier for your groceries. Paypal is a widely used method in paying for take outs, shopping, travels and almost everything you have to pay online.
Easier to count your money as it is already listed and calculated. The world has adjusted to online payments through the introduction of banking apps that allows you to have an overview of your finances by opening the app. Banking apps have allowed people to view their finances everywhere without having to go to the bank. This leads to point number 3.
Transferring money has become a lot easier due to banking apps, as it works with just a single click or tap on a screen after you have typed in the amount of money you would like to transfer.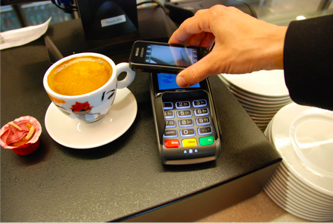 Online payment: Cons
Less anonymous than cash payments, as banks have access to your financial information such as check balance, and the amount of money you spend. In theory, the government could also have an overview of your financial information.
Despite effortless access to your finances via a bank card, it has also become easier to overspend as you do not have a direct overview of your money, in contrast to cash. When paying in cash you have a much more direct overview of your money, as you can see how much you hand out. You can also see when your money is getting less when you spend too much. Which makes you think twice before purchasing that item you want.
There is a high risk that hackers can get into your account, use your identity and steal your money. Along with that, there is also a chance that scammers might also take your money.
Is online payment really more convenient than cash payment?
The answer to this question is yes, as it is more convenient to pay digitally, and use a banking app to track your finances. Personally, I also prefer online payment over cash, but I do prefer real life shopping over ordering things online. All in all, both payment methods have its advantages and disadvantages, but the key here for both payment methods is to use your money wisely, and avoid overspending.
Have fun and stay safe!
References:
https://commons.wikimedia.org/wiki/File:Mobile_payment_03.JPG
https://7news.com.au/lifestyle/personal-finance/advantages-and-disadvantages-of-online-payments-c-1162572
https://www.statista.com/chart/19972/digital-wallet-users-double-2020/