With Donald Trump's creation of his own social media platform, does this issue a landmark of online free speech or is it a hallmark of the polarisation of US politics?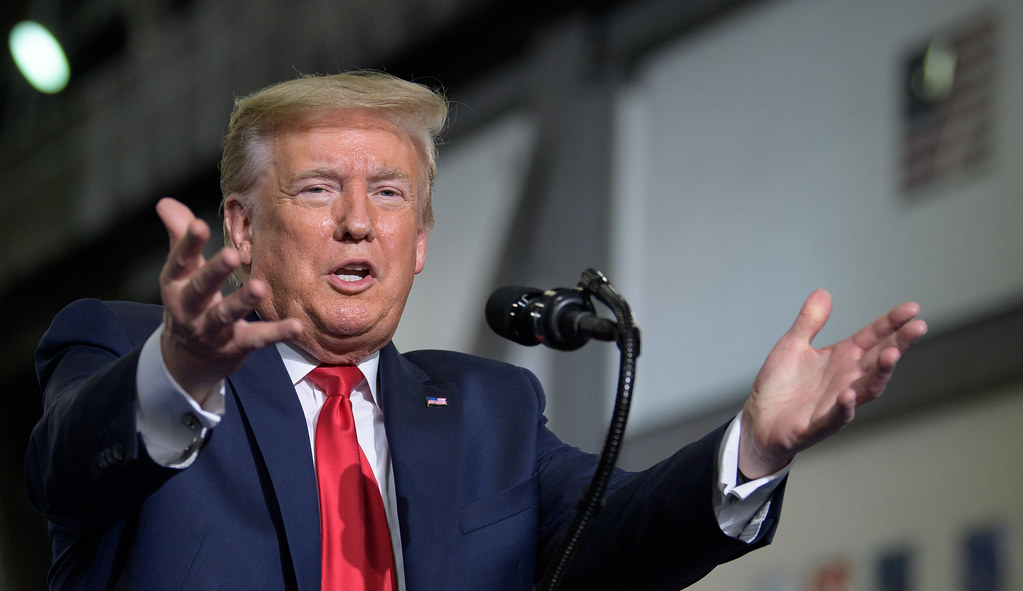 Since he left office in January, Trump has been busying himself with playing Kingmaker to Republicans & claiming the 2020 election was stolen by a malicious cabal of Democrats who hate America. But also golf. So, much like any other 75-year-old.
Similarly to any other pensioner, he's also been having a little trouble with social media, having been banned from Twitter and Facebook after the Storming of the Capitol in January. So perhaps to occupy his idle thumbs, he announced that he intended to set up his own social media platform.
Fast-forward to 20th October 2021 and it actually happened.
That's the honest TRUTH
Called TRUTH Social, Trump's new project offers its users "open, free and honest global conservation without discriminating against political ideology"1. On the microblogging platform, remarked by some as being essentially a Twitter clone, users can join the likes of the former President as well as Mike Pence and Jack Dorsey to post 'truths'. Although the app will have a Beta launch in November, where only those invited to create an account will be able to do so; it will then be made available to everyone on IOS sometime before April next year.
…open, free and honest global conversation without discrimination against political ideology.

TRUTH Social website
This venture is just one part of Trump Media & Technology Group -Trump's new media conglomerate- which in the future has plans to have different branches to rival Netflix, Disney plus, CNN and Amazon2.
With its figurehead never being too far from controversy, the platform appears to have followed in Trump's footsteps in that respect. Much criticism was drawn over how despite the fact TRUTH Social claims to offer open and free discussion, the site's terms and conditions ban users from "disparage, tarnish, or otherwise harm, in our opinion, us and/or the Site"3 under the threat of having your account terminated. Additionally, the platform also doesn't accept responsibility for the actions of its users on the site, relying on The Communications decency act of 1996, a law Trump viciously opposed while in office.
Mixed responses
Reactions to the beta launch were perhaps not what Trump had in mind. Stormed by hackers and trolls, the platform quickly suffered abject ridicule. With many fake accounts being created for Trump as well as Steve Bannon, a controversial former Trump aide, and conspiracy theorist, Ron Watkins4.
According to The Times, hackers gained access to the pre-launched app within just 2 hours of Trump having made the announcement. One fake account attributed to the former president posted pictures of a pig defecating on itself5.
Beyond the response of hackers, not all news surrounding the launch was bad. The stock value of the new company (created by merging Digital World Acquisitions Corp and TMTG) surged after the launch, with shares jumping from $10 to $45.
Old News
Now, this all seems quite interesting but it turns out we might actually be experiencing a bit of déjà vu. This, as it turns out, has happened before.
After a little bit of digging, it seems that Trump's team created a social media platform in July, called GETTR. Jason Miller -a former Trump spokesman- is leading the platform with Tim Murtaugh -the Trump campaign's Communications Director- serving as a consultant6.
The app, which has also been described as very similar to Twitter, was hardly a success. Suffering the same initial problems as Truth Social, it is
But GETTR didn't have the backing of Mr T, so how could it hope to succeed? If it had had Trump's direct support, then success would have been much more likely. Right? Not necessarily.
In May, Trump announced the creation of his own blog: From the Desk of Donald J. Trump. Yet this was later taken down, an action thought to be due to poor management and leadership. Yet, when asked if this would precede Trump joining another social media, Miller's response appeared optimistic7. No doubt he was referring to the possibility of Trump joining GETTR.
However, the unfruitful results of both ventures have undoubtedly influenced the creation of Truth Social -the first genuine social media platform associated with the former Commander-In-Tweet.
The future for TRUTH Social
Fundamentally speaking, it seems that the former President's engagement in social media is destined to be a failure. This is because of how Truth Social is not like other social media platforms.
Firstly, giants like Facebook gain profits by advertising, and the styles of content they perpetuate don't have an explicit motivation outside the company's profits. However, regarding TRUTH Social, the primary motivation for the site is geared towards furthering the interests of Donald Trump -financial and political.
The platform is cemented in the central idea of a platform that holds (or is perceived to hold) inherent biases under the aim of attracting a particular demographic. In this case, unsurprisingly, the target audience is conservatives and Trump supporters.
Consequently, users would be more inclined to spread their more extreme views amongst like-minded people.
This effectively creates an echo chamber to benefit Trump by cultivating and echoing opinions that are politically favourable to him. But this idea of a social network for a specific audience also offers considerable financial benefits by creating and consolidating a committed base of consumers. This could be a very attractive prospect for businesses seeking to advertise their products. On the other hand, negative views of the platform may even deter businesses.
Yet even now, the lifespan of the platform still appears unclear. This is because Mastodon (the open-source software used to create TRUTH) has issued TMTG's chief legal officer with an ultimatum to publically release the source code for the site within 30 days or have its license revoked.
Overall, whether TRUTH succeeds or fails isn't as relevant as what its creation represents. Under the guise of widening free speech and standing up to the social media giants by offering competition, Trump continues to further the polarization of American politics, even out of office. That is perhaps the most important consequence of his ascent to the presidency. Even without the tangible power of the most powerful office in the world, he still garners so much support and so many follow his truth.
---
Resources
2. https://www.thebulwark.com/truth-social-violated-mastodons-tos-trumps-entire-platform-might-now-be-doa/
3. https://time.com/6109038/donald-trump-truth-social/
4. https://www.businessinsider.com/donald-trump-truth-social-media-anonymous-hackers-fake-accounts-bannon-2021-10?international=true&r=US&IR=T
5. https://mashable.com/article/trump-truth-social-hacked-trolls
6. https://www.politico.com/news/2021/07/01/gettr-trump-social-media-platform-497606
7. https://www.cnbc.com/2021/06/02/trump-blog-page-shuts-down-for-good.html