It Wednesday December 1 and I open Instagram and see a story that fills me with so much joy and excitement. It is a story that shows me a Spotify Wrapped of 2021. I rush to the Spotify app and look for my Wrapped. Of course I hadn't updated Spotify so it didn't show up when I opened the app. Happens every year (ugh). This happened before a Digital Media lecture and in the lecture I discussed my Spotify Wrapped with the person next to me. And this is something I do with all my friends. I am interested in what they're listening, how many minutes who is their top artist and how many different genres and artists they have listened to this year. This made me wonder why is Spotify Wrapped so anticipated each year?
What is Spotify Wrapped?
I mentioned some of the things Wrapped tells you in the introduction but what is Spotify Wrapped actually? Spotify analyses the music that is streamed by its users and transforms this data into your top artists, songs and genres of that year. Contrary to belief Spotify only monitors your activity from January 1 until October 31 and the remaining months are used for analysis and planning the campaign. Steams are only counted when a song plays for 30 seconds or more and offline streams are included after the user comes online again. Your most listened song of the year is generated by the number of plays and the number of days the songs was listened to. Your Top 5 songs and artists are counted by the amount of times played while the Top 100 playlist only uses it for the first 10 tracks.[1]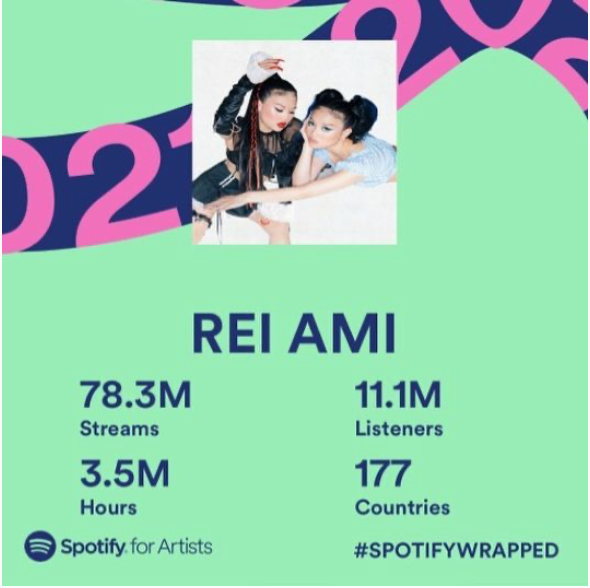 Listeners are not the only ones who get a Spotify Wrapped. Artists also get them. They see how many streams and listeners they have as well as the amount of countries and minutes that have streamed them.
The Wrapped visuals change every year. This year they added two truths and a lie, a music aura as well as the podcasts and a Wrapped for blends (playlists with another Spotify user that is tailored to both or your tastes).
It is a genius marketing strategy as it creates FOMO (Fear OF Missing Out)because Apple Music does not have this feature. People download the app and use it longer because want to see their Wrapped. [2]
The fun in a yearly Wrapped
I love music, discovering new genres and artists and discussing what other people are listening to. This is where the fun of Spotify Wrapped lies for me. Every year I see my music taste and preference change. Or I listen to my Top 100 playlist from for example 2017 and remember the moments when I listened that music or rediscover songs. Besides this on social media Wrapped is a big thing. Many people post their Wrapped and it sparks discussion. Whether it is correct as many people claim they only listened to an artists one time and they ended up in their Top 5. Or guessing what the amount of minutes you listened this year is. Each year people make memes on the template of that years Wrapped. I am sure many of you have seen them.
AI roasting and music landscapes
Besides Spotify Wrapped there are also other apps and websites with AI's that analyze your music. Whenever I find a new one I immediately send it to the group chat to compare outcomes. Over the years I have found numerous websites. There is an AI that tells you how bad your music taste is or websites making a landscape out of your music. Below my results of Musicscape. (I couldn't to a comparison with this year because I cannot log into Spotify anymore) Under the heading 'Sources" you can find 5 links to similar websites and I added a description of what they do.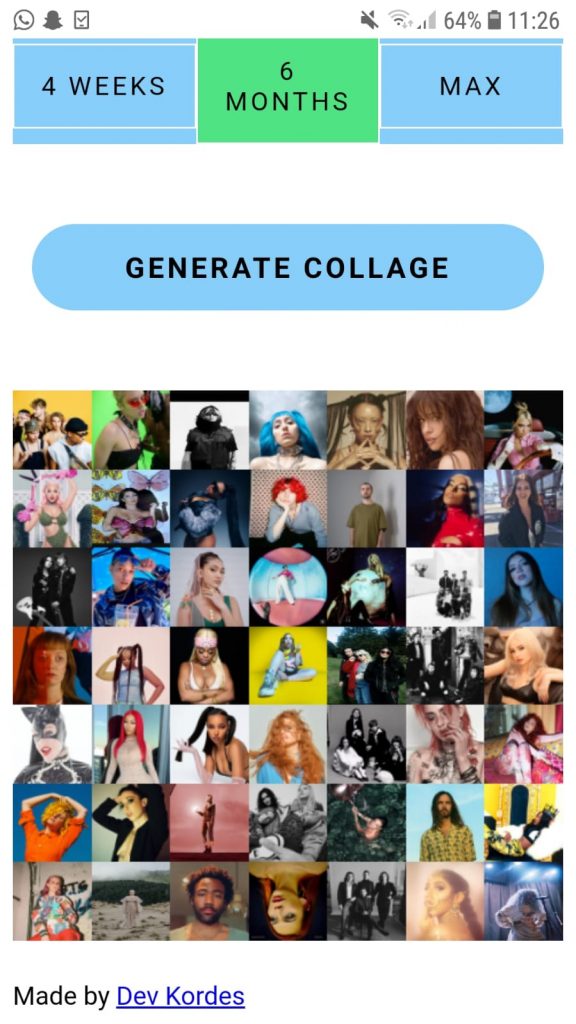 ps. Something to think about is that for all these things you have to log in with your Spotify and for some people that is linked to Facebook (Meta) or Gmail. Can this data be used against you or for other purposes?
---
Sources
[1] Joel Kurian on how Spotify Wrapped works, 02-12-2021
https://www.republicworld.com/technology-news/apps/spotify-wrapped-2021-how-does-the-feature-work-check-details-on-cut-off-date-and-accuracy.html
[2] Pulkit Jain on Spotify's download engagement, 27-06-2021
https://www.moengage.com/blog/spotify-wrapped-2020-app-downloads-engagement/
(I recommend reading it, it is very interesting)
AI's/websites mentioned in the blog:
https://pudding.cool/2020/12/judge-my-spotify/ => how bad is your music, being roasted by an AI
https://musicscapes.herokuapp.com => Musicscape, a landscape
https://www.statsforspotify.com => spotify statistics
https://collage.kordes.dev => a collage of your most listened artists or songs
https://obscurifymusic.com/login => how obscure is your music?