Anthony Edwards seems to be imagining that he's the mouthy, talented player he played in the Netflix produced basketball movie "Hustle" – he's in big trouble now. The LGBTQ community may not feel comfortable with his remarks to several random males outside of his supercar in the video he posted a few days ago. His quick destruction of the evidence was evidently too late, and now for the second time, he is probably the most watched basketball player in the world at the moment – the last time was two years ago when he was drafted by the Minnesota Timberwolves with the first pick in the first round. This means he is seen by the biggest basketball league in the world as the most talented one of his age, and it was indeed a very high honor. Such a contrast makes him look kinda awkward today.
Edwards should be the kind of player that all coaches are drooling over: he has the perfect size for a guard, top level athleticism, the ability to defend bigger-sized wing players, and the maturing offensive skills to punish opponents under the rim and from the 3-point line, and I tried to sign him many times while playing NBA 2K, but obviously you can't sign a player who is on the owner's list of non-sellers. He is a superhero in Minneapolis (home of the Timberwolves) and Atlanta (his hometown); all the kids love the big brother who is fearless on the court and always fights until the last second.- but now I might be a little worried about that because of some of the less than appropriate things he's said.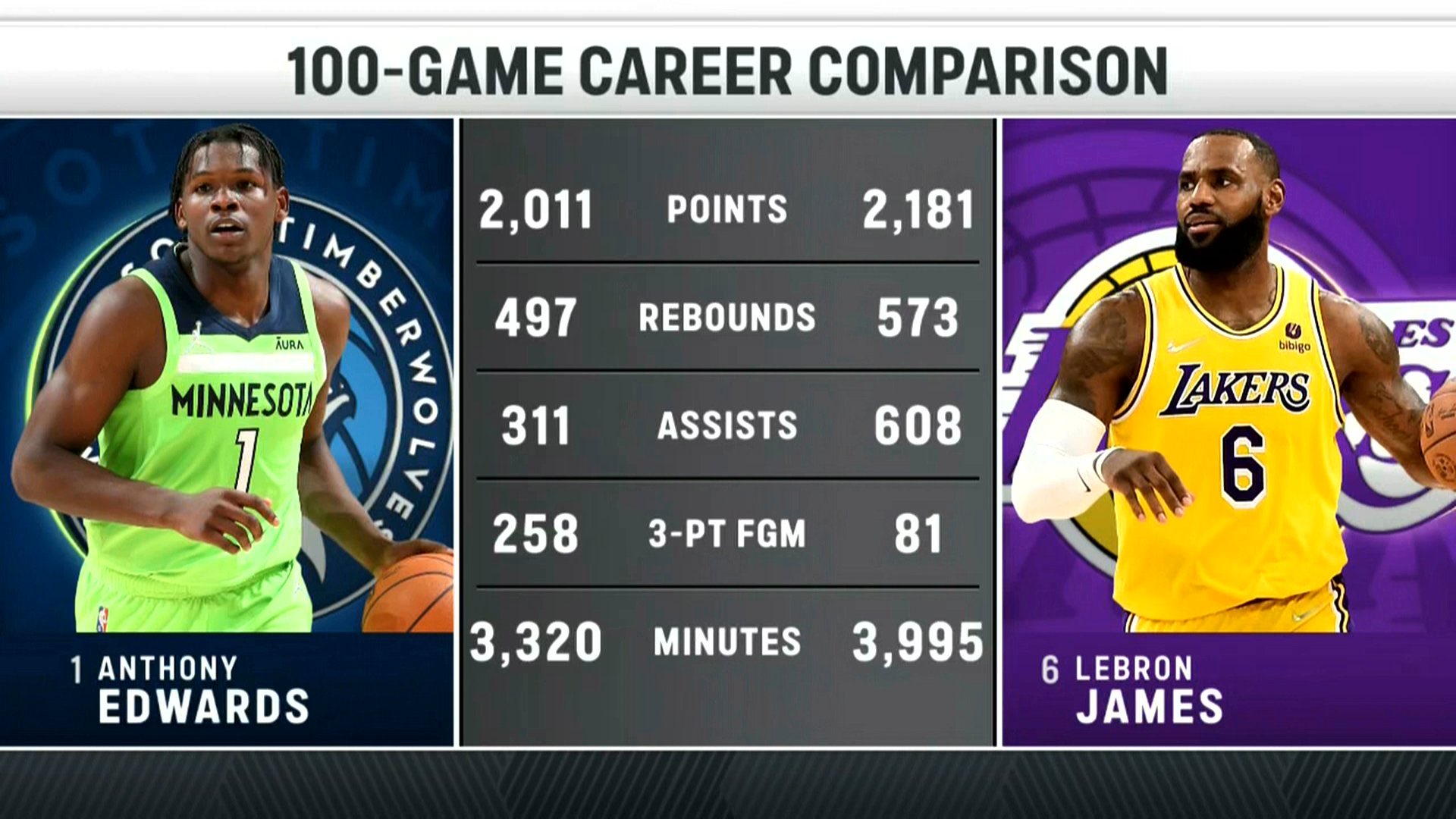 I don't personally know him, so it's hard for me to tell if Edwards' personality is as bad as his haters make it out to be; instead I'd rather believe he's the kind of person who is very kind-hearted but not very good at expressing his emotions. Possibly he said the same thing to someone of LGBTQ background he was very close to, and no one found it offensive between them. But the fact is, no one cares about your motives when you make a statement like that, and people can only notice that you've done something lame. If you want people to change their opinion of you, the attitude of the person in question and the individual or organization with responsibility for the matter has a lot to do with it. I'm concerned that the NBA may continue to condone silence on gender issues if it continues to tolerate sexist and homophobic remarks among its players and children will be set a bad example by it.
Edwards apologized on Twitter, and 74-year-old Kareem Abdul-Jabbar (one of the greatest players in NBA history) bluntly stated that the young talent should do enough community service to demonstrate his sincerity in his willingness to right the wrong. However, it seems to me that the only way to truly give a satisfactory answer to those who desire fairness and justice is for the NBA to impose a punishment on Edwards that is sufficient to deter him from making any more disrespectful comments, either in terms of financial income or eligibility to play. However, it seems to me that the only way to truly give a satisfactory answer to those who have been hurt is for the NBA to impose a punishment on Edwards that is sufficient to deter him from making any more disrespectful comments, either financially or something with his eligibility to play some important games.
Of course, I wouldn't be surprised if even the NBA did nothing. Not only is there a significant number of sexists among fans – otherwise the league and its superstars, including Kevin Durant and beloved Nikola Jokić, would have been infamous for being macho long ago – but there is also an overwhelming number of sexists among players and managers. Usually in the world of sports there are very few people who hate a team that has won four championships in seven years, but unfortunately the Golden State Warriors are an exception. Some NBA players, such as Metta Sandiford-Artest , who is known for his aggresiveness (poor James Harden), have talked in interviews about what many hates about this team: they play with grace, they share the ball, they never trash talk, and they enjoy the game with smile. Sounds ridiculous, right? But before the Warriors' dynasty began, only players with an aggressive personality and style of play like Mr. Artest had a better chance of winning a championship, and it's hard not to associate these qualities, which are so important for a championship, with toxic masculinity (at this point I have images of American football captains in my head).
While I do not have high expectations for the NBA to handle this drama decently, as long as retired veterans continue to call the Golden State Warriors and Steph Curry pussies, such things will continue to happen.
---
References:
[1] Kurt Helin. 2022. "Anthony Edwards apologizes for homophobic language in Instagram story."
[2] Slam. 2017. "Metta World Peace On Why Teams Hate The Warriors: 'They Are Too Good'."
[3] Ryan Young. 2018. "Nikola Jokic fined $25,000 for homophobic remark in postgame interview"
[4] Guardian Sports. 2021. "Kevin Durant says he's sorry public saw homophobic rant at Michael Rapaport."
[5] James Brown. 2022. "Lakers legend Kareem's strong words for a current young NBA player."