Did you see Bella Hadid on the Coperni runway?
No.
The one where people were spray painting a dress onto her body.
Oh., that. Yeah, I've seen it. Funny, even my dad texted it to me the other day, and he's never been one to pay attention to fashion.
By now, runway star Bella Hadid's moment on the Coperni Spring/Summer 2023 runway is so famous, even people wildly uninterested in fashion are familiar with it. I'm not surprised that's the case – before the show even ended, influencers in the back rows were already uploading their phone-captured videos of it onto social media, spreading it online in real time. And while I'm sure that it's the sheer impressiveness of the simple dress being created in that short time and Bella's prowess as a model that turned the public's attention onto it, the 'fashion' people were actively turning away from it.
Harper's Bazaar's Rachel Tashjian stated how 'uncomfortable' the performance (yes, not the dress itself) made her feel. I understood it – seeing a near-nude Bella stand still – resplendent yet obediently moved about and repositioned by the men onstage, totally at the mercy of the receiving end of a spray canister, initially made me feel as though I wasn't quite understanding the thing that got audiences online liking and sharing the video. I get it now – besides the whole "women manipulating themselves to accommodate the ideas of men" take that Rachel shared in her article, I disliked the fact that Coperni was simply selling a spectacle.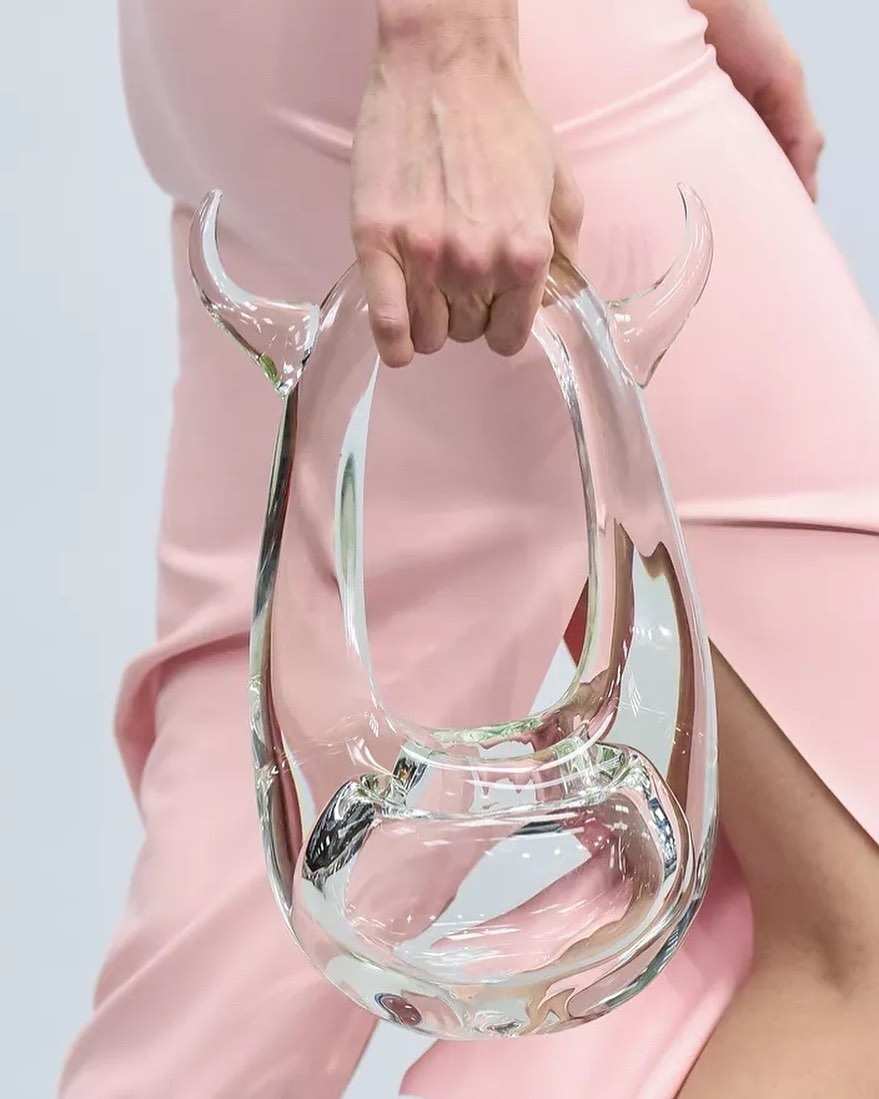 To catch you up to speed on Coperni, they're a French fashion brand whose claim to fame started when their collaboration with Home in Heven, a New York-based glass brand, blew up online. The three-piece collection consisted of a range of glass bags (yes, they can break) in various color variations, with one featuring tiny devil horns on each side of the handles. They've been a fixture on celebrity red carpets ever since, where they're displayed with their transparent insides holding nothing, or a calculated few product pieces there to capitalize on the attention the paparazzi pictures will get. They're clearly not made to hold anything, or do anything close to what a bag typically does, but acts instead as a (somewhat impractical) piece of jewelry. Before that, their Swipe bag supposedly gained traction online for being seen on a Euphoria star during an important scene.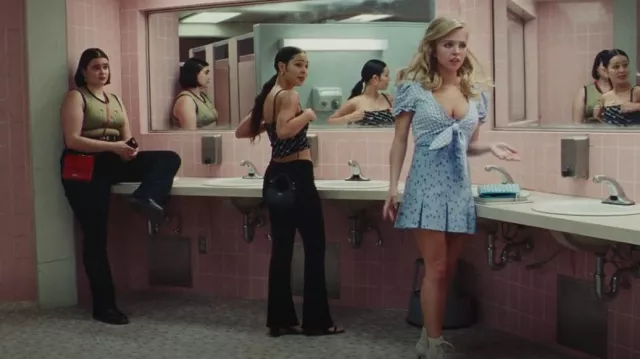 Do we see a pattern here?
Coperni has come quite a long way since the first exposure of their Swipe bag, almost solely by riding on multiple five-minutes-of-fame moments where their products blow up on social media. Judging from their runway and their ready-to-wear offerings, though, the brand does not have much of a solid identity yet, serving up a range of 'in-trend' pieces with no particular standouts.
Is the value of the spectacle enough to carry Coperni to greater heights? Only time will tell whether this social media-first strategy Coperni is clearly banking on will work in the long run, but my money's on the contrary. After all, everyone who saw Bella's moment with the dress calls it exactly that – Bella's moment – and the name Coperni is still foreign to everyone outside the industry and dedicated followers of fashion, who are more likely to nitpick the fact that they sent an unfinished piece of no remarkable design down the runway, made with technology almost two decades old and with no particular correlation to the brand.