The news might have reached your digitally interested ears: the EU is stepping up its chip producing game through the EU chips act announced back in February 2022. I hear thinking you in the back of your mind: "but why"? The answer lies in what the COVID-19 pandemic has laid bare: the hunger for chips is ever increasing but the supply chain is global and is vulnerable to disruptions. Moreover, chips are used for literally everything from medical appliances to war weapons so echoing the words a classmate told me: the first to get to the 2 nanometer chips will decide the next world order. To take on this challenge, it is time for the EU to reclaim its position in the chip manufacturing market. One of the ambitious goals of this plan is to increase the EU's chip producing capacity to reach a share of 20% of the global chip producing market by 2030. I'm not buying it, let the skeptic in me tell you why.
The great chip migration
A few decades ago, Europe was the powerhouse of the cell chip manufacturing market with a 44% share of the market. Now Europe is only good for 10% of the manufacturing of cihps worldwide and only produces fairly big and basic chips. This is due to the fact that in the mid-2000s everything changed: manufacturers chose to relocate their supply chains to Asia (read: Taiwan) where the costs were little and the investment possibilities plentiful. But why this earthquake-prone potato-shaped archipelago you may ask? The answer lies in geopolitics. Upon seeing that that its most important ally, the USA, was warming up to their biggest threat, the PRC, the Taiwanese government decided to make the world reliant on itself and created the perfect environment for the flourishing of chip manufacturing, which paid off in full in the mid-2000s. As of now the foundries in Taiwan account for 62% of the global chip market production AND creates 92% of the smallest, most advanced chips (3 nanometer). Fun fact: out of the 610 companies located in Hsinchu, Taiwan's chip producing dormitory city, 70% are from abroad with the PRC as their biggest client. With so many actors relying on them, the chip sector is Taiwan's "silicone shield" against invasion in President Tsai Ing-wen's words.
Too little…
The budget laid out by the European Union is 43 billion euro. This sounds like a big number, alas the chip market does not exist in a vacuum. Other players are also stepping up their game and make the EU numbers appear small. The US has its own CHIPS and Science Act strengthening the semiconductor sector with a budget of 52.7 billion dollars, South Korea is planning to invest 250 billion euro (340 trillion won) in its semiconductor sector by 2026 and the PRC announced to invest 1.4 trillion between 2020 and 2025 in advanced technologies, including semiconductors. To top it off, the semiconductor industry is expected to double by 2030, meaning Europe's chip-producing capacity would have to quadruple its output.
Too late?
Plans for new factories and investments are already there, but won't they already be technologically outdated by then in a sector that has a cycle life of 6 months? What about the ecological impact of the new factories? In addition to these considerations, the most important concern is that Europe is lacking in trained personnel to manufacture the chips. Experts at Deloitte are predicting that an extra 1 million skilled workers will be needed globally, meaning over 100 000 yearly. Europe's capacity of churning out graduates in the field of interest (information and communication technologies) was of 150 000 in 2018. The sector is hugely popular with the market due to an increase of the use of digital technologies so while the number appears sufficient at first, it is likely not and skilled workers are another challenge the European chip sector faces.
A shimmer of hope
Not all hope is lost however, Europe can indeed reinvent itself by investing in high end chips that use alternative technologies. An example of this is found in the photon-operated chips produced in the foundry of Smart Photonics. If this Dutch company is able to scale its product on the market first, this might make the company and unmissable link in the photon chips market. Other good news includes the rising investments from the Dutch government into the microchip sector.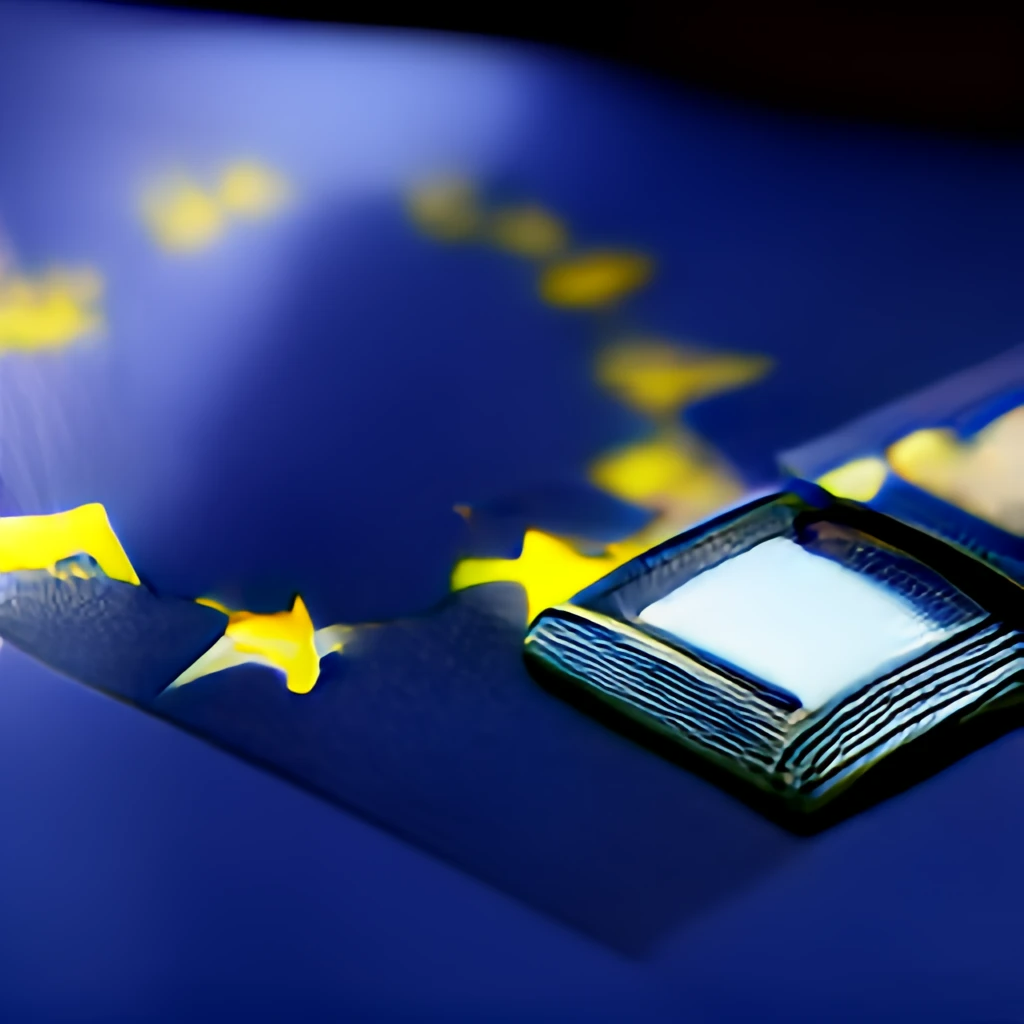 In short Europe's positioning does not appear to be very advantageous, however hope makes the world go around and constraints make improvements. Who knows, the future of environmentally less destructive chips may very well lie in Europe as well. As a final note, I suggest you read up on Deloitte's insightful report on the future of the EU semiconductor market if you want to know more about this topic.
Sources
The sources are placed in order of first appearance.
[1] European Parliament. 28-11-2022 "The EU chips act: Securing Europe's supply of semiconductors." last consulted 22-12-2022.
[2] European Commission. "European Chips Act." last consulted 22-12-2022.
[3] Fitri, Afiq. Tech Monitor. "The European Chips Act will not restore the continent's semiconductor industry to its former glory." last consulted 22-12-2022.
[4] [5] [6] [7] [13] Nath, Giselle. De Standaard. 26-11-2022. "Pokeren om microchips." last consulted 22-12-2022.
[8] White House. The White House. 09-08-2022. "FACT SHEET: CHIPS and Science Act Will Lower Costs, Create Jobs, Strengthen Supply Chains, and Counter China." last consulted 23-12-2022.
[9] Jung, Suk-yee. Business Korea. 22-07-2022. "South Korea to Make Huge Investment in Semiconductor Industry." last consulted 23-12-2022.
[11] Haeck, Pieter and Louis Westendarp. Politico. 19-10-2022. "Absolutely fab-ulous — Europe's microchips success is also its pitfall." last consulted 23-12-2022.
[12] [14] Bish, Jordan, Duncan Stewart, Kartnik Ramachandran, Paul Lee, and Sophie Beerlage. Deloitte. 03-11-2022. "A new dawn for European chips." last consulted 23-12-2022.
[10] Sinclair, Michael. Foundation for future supply chain. 10-02-2022. "China's attempts of self-sufficiency in the semiconductor supply line." last consulted 23-12-2022.