Learn how to see. Realise that everything connects to everything else.

Leonardo Da Vinci
In the age of digitalisation, the concept of affordance assumes a central role as we explore the dynamics of social media platforms. According to Gibson, an affordance is "an action possibility formed by the relationship between an agent and its environment".1 Online platforms offer various affordances, and one of the main ones is connecting users.
The notion of connection is not new, as humans have always been sociable, and we have evolved to be highly interacting beings. However, the digital network has enhanced the concept of interconnectivity and redefined the way we engage with other individuals. Social networks are characterised by the affordance of bringing the world closer together and staying connected with friends and family. Nowadays, it goes beyond keeping in touch with our circle of acquaintances. The nature of connectivity is extended to all network users. This is also supported by dating and friend-making applications which made it easier to connect with like-minded people and establish new friendships.
In this blog post, we delve into the world of online connectivity, exploring apps that aim to create social interactions around common hobbies and passions, demonstrating the powerful affordances of online platforms.
Bumble For Friends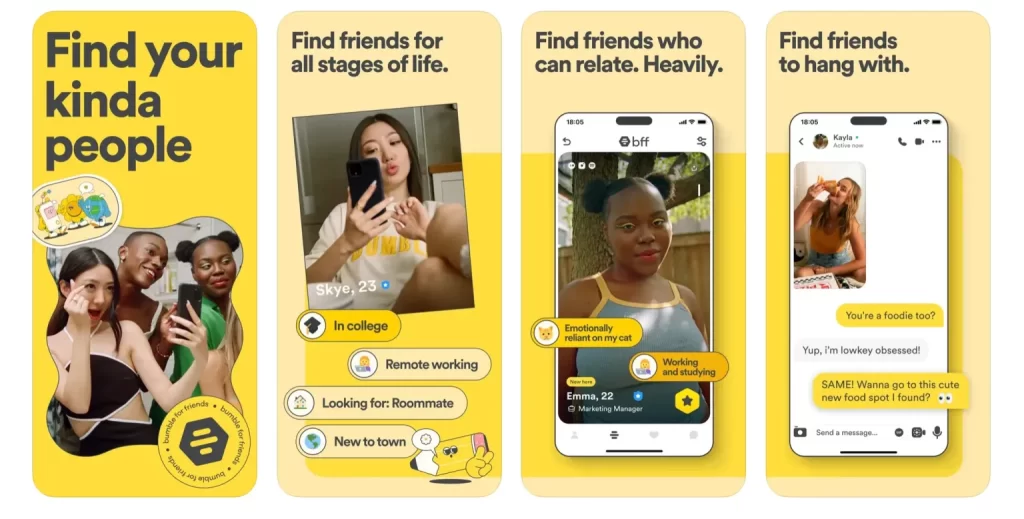 Dating app company Bumble introduced this year a new separate app called Bumble For Friends, which is designed for online friend-finding. The main affordance of this platform is explicitly declared on the website as "Bumble is a platform for connection." In fact, the app allows people to find friends who share their personality and interests, expanding social circles.
CEO Whitney Wolfe Herd, founder and CEO of Bumble, emphasized the importance of connectivity in today's society where feelings of loneliness, isolation, and anxiety are prevalent.
When announcing the app's release in an Instagram post, she stated:
"Connecting people has always been a critical part of Bumble's goals for living a healthy and happy life. With feelings of loneliness and isolation at an all-time high as highlighted by @u.s.surgeongeneral earlier this year, prioritizing self-love and friendships is important now more than ever. In fact, 67% of Gen-Z respondents shared in a recent Bumble survey that making new friends online lessened their loneliness. With the new @bumbleforfriends app, our members can grow their community by discovering genuine friendships in their local area."
Peanut App

Founded in 2017 by Michelle Kennedy, Peanut is an online app primarily designed for women who seek to be part of a female community. Similar to Bumble For Friends, this social network was introduced with the aim of "[reducing] feelings of isolation and [empowering] women to connect, all over the world."2 As stated on Peanut's website, the central affordance here is once again connectivity, providing the users with "A safe space for women to connect."
Being the connection between women at every life stage the main purpose of the platform, its main features include chat and video calls to get to know each other, ask questions, search for advice, share stories, and join live audio conversations hosted by experts about womanhood.
Tastebuds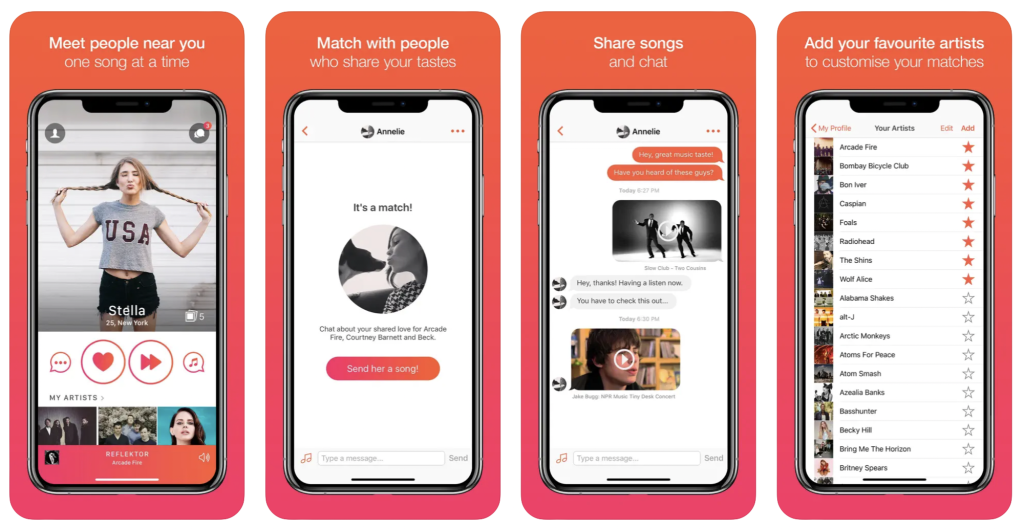 Friend-finding apps can also be designed for individuals who prioritise specific interests in their social connections. One such example is Tastebuds, an online platform whose motto is "Meet people through music". This app is used by hundreds of thousands of users getting to know new people who share the same musical tastes. As the Guardian affirmed in a dedicated article, "If music is the food of love, Tastebuds.fm is a winner."3
Pawmates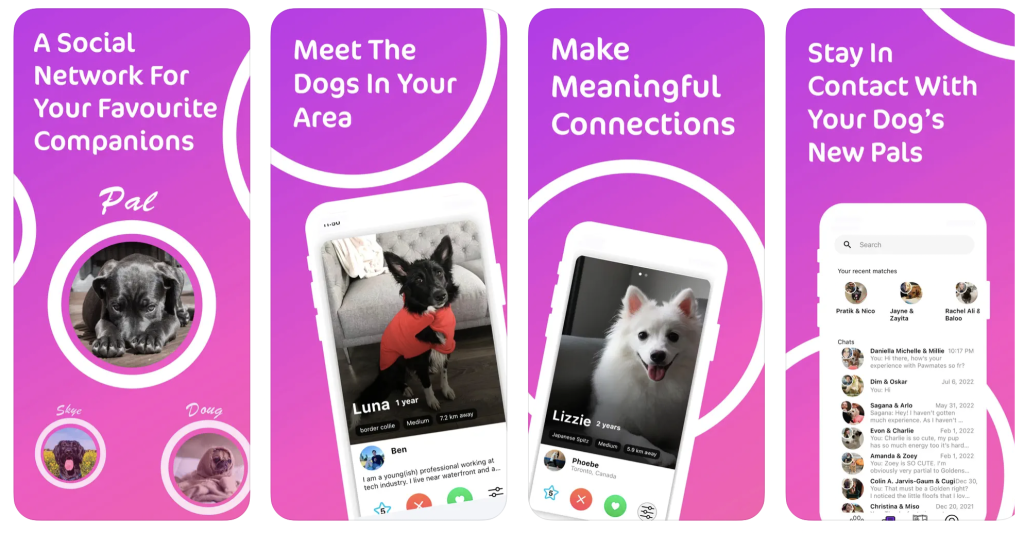 Who said dating apps are only for people? Pawmates is a dog meetup app where owners post pictures of their pets, including details such as age and personality. Here, dogs can match with other pups and make new friends… or partners. A sort of Dog Tinder, let's say.
Browsing through the reviews left by users in the AppStore, it is evident that connectivity serves a dual purpose: not only does it introduce dogs new companions to play with, but it can also help them reduce negative feelings such as anxiety.

Conclusion
The digital age has introduced innovative means to communicate. Thanks to friend-making apps, users can interact with new people and establish new contacts in the online world.
Although human interaction has always been part of our lives, technology has definitely offered us new opportunities in terms of interconnection. Connectivity has now extended to all network users, creating a worldwide community.
Gibson, J.J. (2014). The Ecological Approach to Visual Perception: Classic Edition (1st ed.). Psychology Press. https://doi.org/10.4324/9781315740218 ↩︎