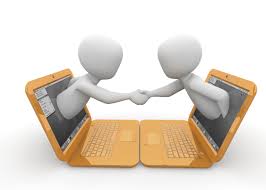 For the past few months, I've come across numerous articles about how the pandemic has given a rise to remote working. Besides having to work remotely during the pandemic lockdown, most people I know (who have the choice, of course), still opt for remote working, even after the lockdown has lifted and offices are open again.
But that option is, obviously, not available to everyone. Retail stores must continue to open. Restaurants and cafés must continue to run. Everywhere, people are trying to resume to their normal, pre-COVID lives. And that requires face to face contact.
Which brings me to the main issue of this post.
With most international travel still being restricted, most business meetings that involve global connections would have to be conducted online. Who's to say these online meetings won't stay, even without travel restrictions? After all, it makes sense to retain online meetings as a cost-cutting method, by reducing international travels. But is it as "real" as face to face meetings?
---
Online meetings: saviour?
I'll be honest, I don't mind online classes or online meetings. For me, online meetings win big when it comes to travel time. My regular classes are conducted at Erasmus University in Rotterdam. I live near Leiden, and it takes me exactly 1.5 hours from home to the campus in Rotterdam, and another 1.5 hours from campus to home. By the time I'm home, I don't feel like doing anything anymore.
So, when online teaching started, I was ecstatic, because now, I literally have 3 extra hours on days when I'm supposed to be on campus.
Now convert that logic to global businesses.
Phoebe used to have to travel to Singapore for meetings. Now she just turns on her laptop and clicks on an online meeting program, turns on her webcam and microphone, and she's on that meeting. No more 12 hours flight from Amsterdam, no more queuing at the airports, no more security checks, and no more hotel check-ins.
Online meetings saved her the effort of expensing her travel costs, and her company saved costs on travel (*€900 – €1.400 for economy seats, mind you. May not even be refundable!) and accommodation (*€100 – €250 per night for a comfortable 3-star hotel). There are still expenses such as food and possible visa costs.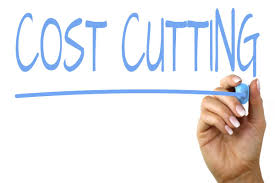 So why haven't companies done this before? Why wait for the pandemic to force them to use digital media as a medium for meetings and conferences?
---
Face to face meetings = social interaction?
Alan Joyce, CEO of Qantas, recently made a statement on how businesses need face-to-face interactions. No doubt, he was trying to defend the importance of air travel in order to revive the industry, but he has a valid point.
My view is simple, online meetings get the job done, but it's done without the flair that comes with face to face meetings. It's similar to how you cannot convey your tone of voice in an email or a text message. But instead of the tone of voice, it's some of the non-verbal cues. You get more body language cues, like eye contact, from a face to face meeting.
Another example: I recently had a conversation with the mom of a friend. While I was talking to her, she leaned it in a way that showed interest and induced a vibe of openness. I just met her then, but I immediately felt comfortable talking to her.
That is something very difficult to achieve through online meetings.
You may end an online meeting with your goals being a success, but you miss out on the relationship building. Of course, this won't be a problem with a team that is already familiar with each other, but this is not usually the case in global meetings. Some may ask, why does it matter?
Here's a simple scenario.
You're about to purchase a software program that will significantly boost your productivity. Would you buy it from a company which is represented by a person that you have only had conversations with online, or from a company whose representative has been taking 6 hours flight in order to meet you and have face to face interaction with?
Of course, this all boils down to trust, and for one to build trust based on online interactions, is not an easy feat.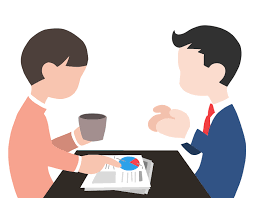 So, can modern technology replace traditional, face-to-face business meetings for the long-term? I say no.
My reason is simple. Face-to-face meetings enable people to capture the human essence of the meeting, like trust or openness. It's very abstract, yet so vital, even in a business setting (which can be seen as cold).
---
*Prices were based on personal experience after living in Singapore.