Our world and especially its modern integral component the Internet never stop to surprise me. While swimming through the sea of different web-pages and doing online shopping at the same time (multitasking says hi) I practically stumbled upon a weird but also intriguing part of the digital world, which made me\ close my shopping pages (sorry, Asos, I'll come back later! Or was it Ali?). It was the site selling digital clothing. Have you even heard about it?

The idea of virtual fashion doesn't seem odd anymore after the first wave of COVID-19.  All major fashion houses could no longer organize their classic catwalks and shows, so they replaced them with online ones or started making short videos with their newest collections. Though even this cringy content is still pretty chill in comparison with the new born cyber-fashion. The main concept behind digital clothing is that exists only in the Internet world and will never have a physical appearance in the tangible reality, to which all of us are used to. You can see it but will never be able to touch it. At first I thought it is some kind of a Pandora box, but it turns out there are designers of digital clothing everywhere and even in remote and smallish cities like Ufa in Russia (good luck finding it on the map).

One of the biggest and most famous brands in cyber fashion is The Fabricant which is surprisingly (or not?) an Amsterdam-based digital fashion house. The company's website shows collections which are in stock right now (like with the real clothes where if the piece is sold it is sold and won't be offered again). There are even free clothes downloads, which you can customize yourself, but then it will also take more time and understanding of 3D models if you would like to add it to your photo or avatar.
The process of using this type of clothing is not that complicated: you buy a piece of clothing at the designer's website, send in your photo in tight-fitting clothes and in a day or two the company will send you your photo back with you in your new clothes and voilà! You can use it how you want. Mostly people use such beautified photos on social media, for example, their Instagram pics. Isn't it a brilliant idea? You don't need to go anywhere and try something on because digital pieces will fit great anyway and you will be the most fashionable personae imaginable.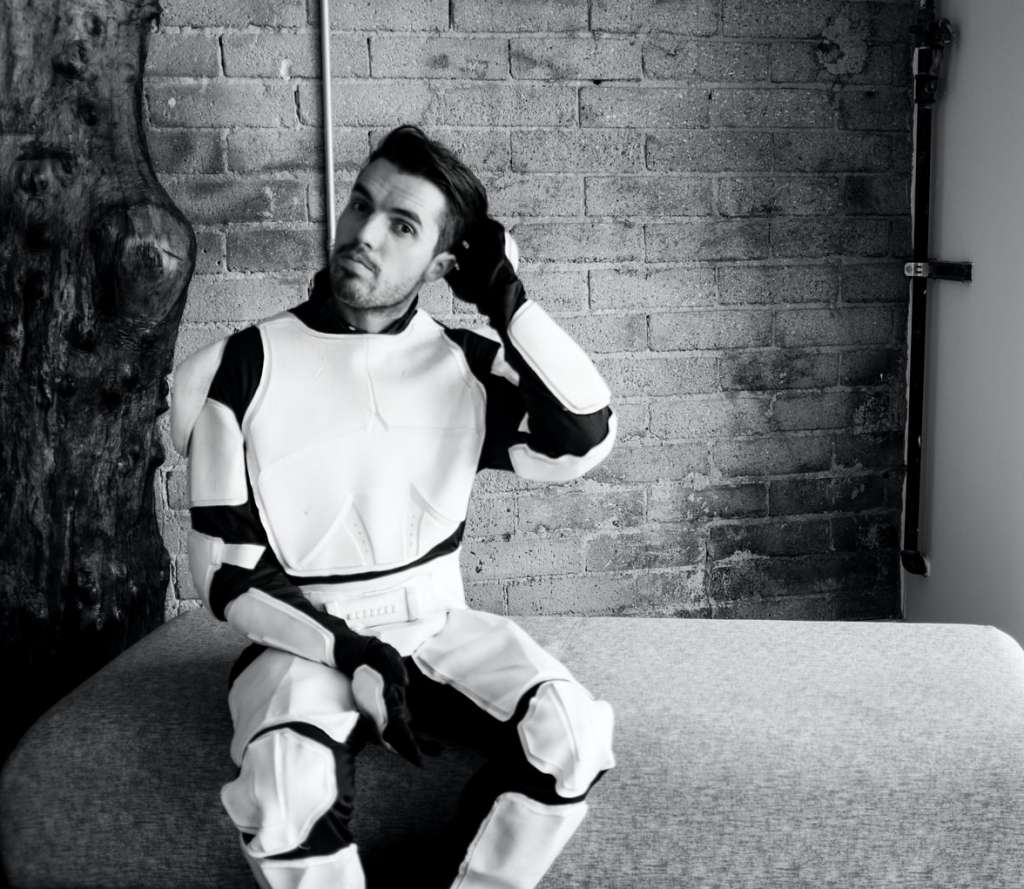 Clients who use such services also say that it is simply a great way to instantly feel fabulous and look beautiful. In passing it also boosts self-confidence (of those who are still insecure because they have been busy choosing fake clothes instead of taking online seminars on how to build self-esteem).

Though digital fashion definitely has a real benefit, it is its effect on ecology. Designers use no fabric, furniture, etc. Having only virtual items saves a lot of resources be it water or electricity and helps our planet stay alive longer! So I may have to reconsider my skeptical attitude.
Now the whole thing doesn't sound too creepy anymore, right? The only question here is if society is already ready for this type of service and how it will really fit if you can only wear it in your gadgets?

Sources:
1. https://www.thefabricant.com/
2. https://www.vogue.com/article/tribute-virtual-clothes-digital-fashion