Welcome to our podcast, where two humanities students decided to talk about something beyond our knowledge and experience – Video Games. In preparation for the podcast we created a questionnaire, asking gamers about their experience, you can consult the results here. We also invited a special guest!
We hope you will enjoy it.
Domnica Predescu & Julia Jasińska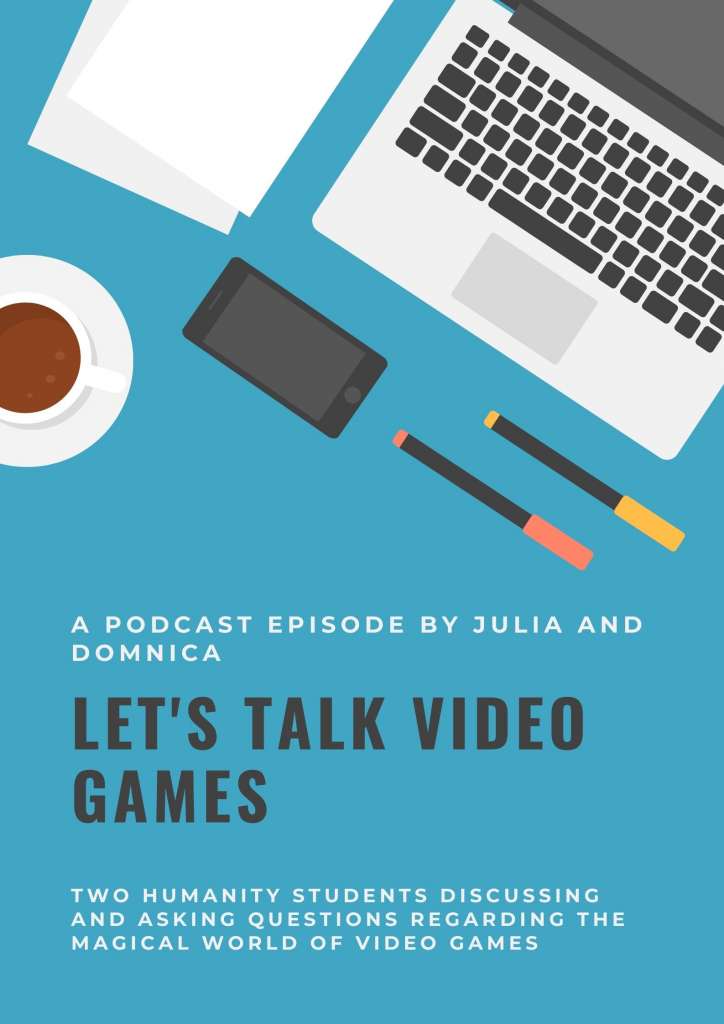 Bibliography:
Johan Huizinga, Homo Ludens
Pearce and Artemesia's, Communities of Play and the Global Playground
Tadeusz Paleczny, "Types of Ludic Identity in Cyberspace", in Contemporary Homo Ludens.
Special thanks for our guest, Lena Jasińska