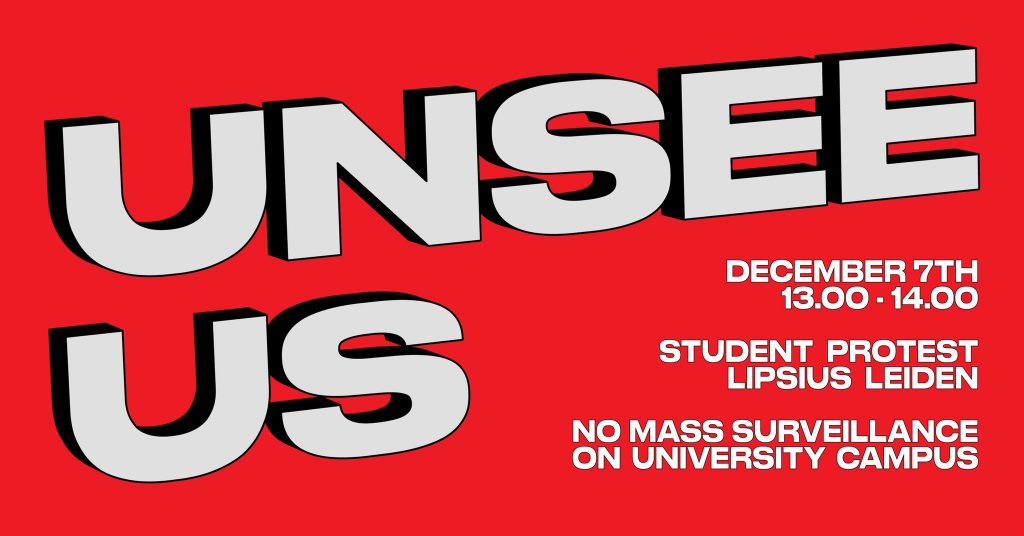 I was planning on writing about cookies, not biscuit but HTTP cookies. However, due to the current events going on at Leiden University, I decided to bring your attention to privacy matters on campus.
Five Ws
On Thursday November 18 2021 a weekly newspaper Mare published an article on 350 smart cameras that have been placed in the buildings of Leiden University in 'mid-2021'. According to the university, the idea was that by using a 'counting system infrastructure' the institution would be able to 'monitor the use and occupancy of classrooms at any time of the year and at any moment of the day', 'gather management data on a structural basis', and 'respond immediately if necessary'. However, experts are concerned.
The cameras, produced by a Swiss manufacturer Xovis, are AI-driven which allows them to do way more than just counting. 'It can track the walking routes of people who pass by, display their heights, estimate their age, gender or mood, and even check whether they are wearing a face mask'.
Why is it controversial?
As a spokesperson for the Dutch Data Protection Authority said, 'every single instance of personal data processing is a violation of someone's privacy'.
Students and staff members have not been informed nor asked for a permission.
Until recently, data collected by the cameras was accessible via the public internet. You could just simply search 'Xovis Leiden University' on Google and you would end up on the cameras' login page.
More than € 210.000,- has been misspent to cover the costs of these gadgets, while Leiden University has decided to stop funding its only support group for survivors/ victims of sexual assault.
In other words, our data is free to steal for anyone familiar with hacking. As stated by Joris Wiebes, a Leiden University student, not only is this a huge problem privacy-wise, it can form a threat to, for example, Chinese students who are being spied on by their government whether they behave in line with party ideals or not.
On Monday November 22 Leiden University's executive board responded to the public by an open letter. The letter attempts to address the issues underlined by media. Martijn Ridderbos (Vice Chairman) on behalf of Annetje Ottow (President) and Hester Bijl (Rector Magnificus) denied problematicness of the situation, calling it a miscommunication.
How can I take action?
On Tuesday December 7 at 13:00 a peaceful protest will take place at Leiden University Lipsius building against the implemented mass surveillance system. The protest aims to voice the concerns of students in order to create a safe environment by going against the increasing authoritarian attitude.
Check out the official websites for more information:
References
https://www.mareonline.nl/en/background/suddenly-there-are-smart-cameras-everywhere-and-they-see-everything/