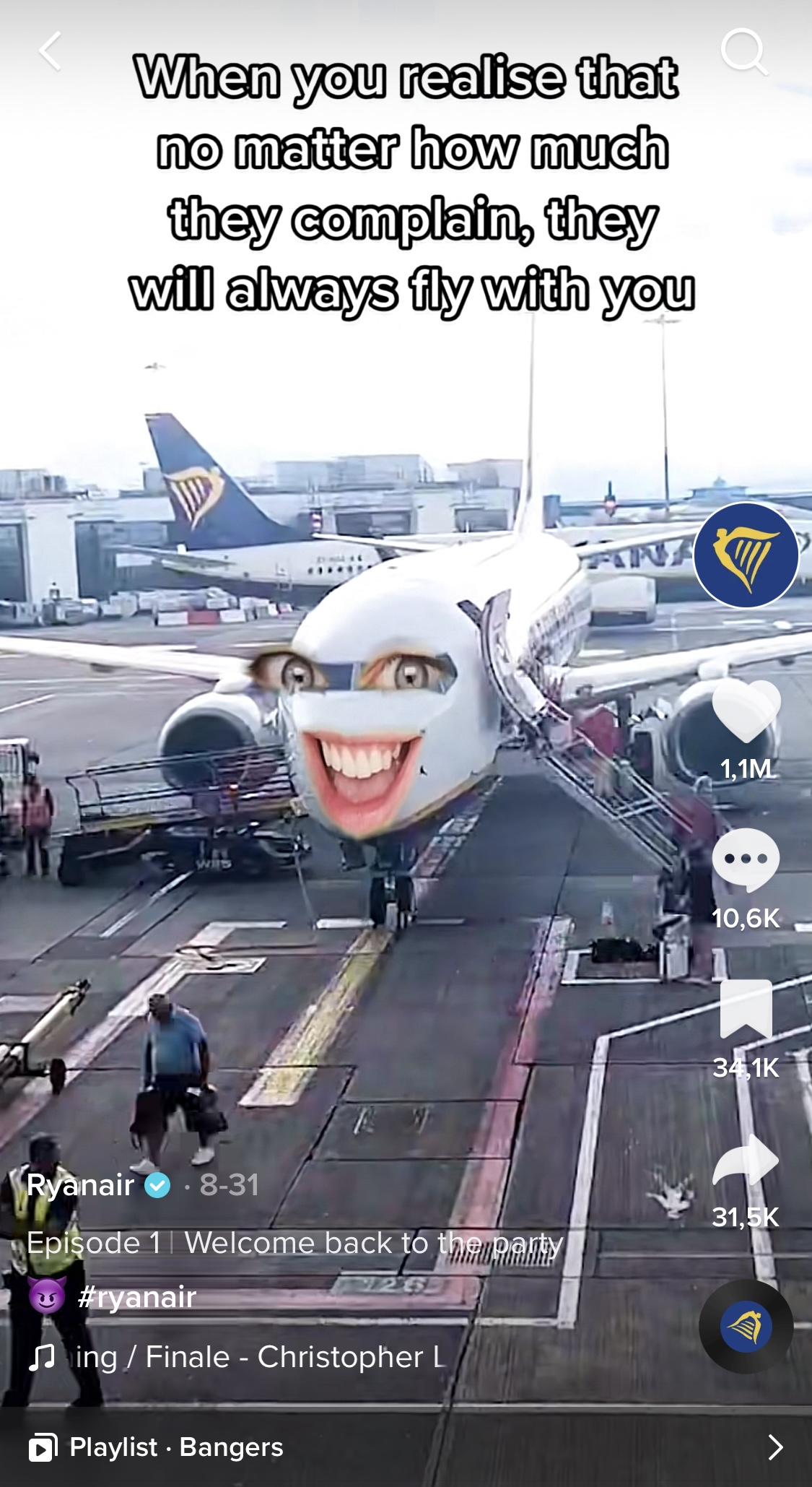 Since you are supposed to start your blog with a catchy opening, let's begin with some very engaging statistics. According to a report updated in August 2022, TikTok has over 1 billion active users every month. Said users, 60% of which are Gen Zers, spend an average of 1.5 daily hours on it.
Considering this, it seems obvious why companies would try to expand their consumer pool and reach younger generations through this entertaining platform. Some managed, others not really. Ryanair though, the low-cost airline making flying across Europe affordable, completely crushed it.
The Key to Ryanair's Success
In what seems to be a little over two years of TikTok presence, Ryanair counts a following of 1.8 M and has gathered over 20 M likes. Showing off its proficiency in trend-hopping, TikTok lingo and Gen Z-humour, the airline cracks up users all across Europe (and beyond). As mentioned above, other businesses had landed on the platform before, but failed to appeal to TikTok's audience. Then, what is the key to Ryanair's success?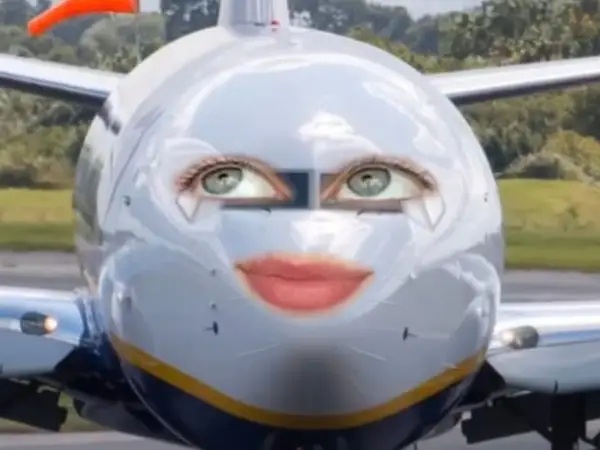 Firstly, one must consider that social media users are constantly bombarded with ads on other platforms: ever tried watching Snapchat's featured stories? Then you know what a pain it is to continuously having to skip ads. TikTok provides in that sense a slight breather for users, who will not stop scrolling to willingly watch a blatant ad. In fact, audiences are nowadays more skeptically aware of persuasion techniques and marketing strategies in mass media communication: arguably, they will simply not buy a company's manufactured pitch.
What users will stop scrolling for instead is quick, witty, and ruthlessly "real" entertainment; content that operates on their same level, stories that are truly "relatable". And Ryanair provides exactly that, making jokes at its own expense, teasing its customers, and ultimately putting a humanised persona -or better, plane- at the forefront of their online presence.
*Duo the Owl has joined the chat…*
Other businesses have been successful in shifting their approach to digital marketing to an entertainment-based one. Duolingo for instance, the popular language-learning app, has also gained quite the following (4,9M followers) thanks to its ruthless yet adorable green owl mascot Duo.
Duo is our mascot and the most recognizable element of our brand. People love him. That's why he often gets a starring role in our marketing and advertising materials. 

Marketing Assets of the Duolingo Brand
What people love about Duo is the play between its cute appearance and its irreverent personality. In one of the account's most popular TikToks, for example, the owl roasts users who resort to Google Translate instead of actually trying to learn a language, and gets 28,1M views in the process.
The appearance of employees from different departments in TikTok content and their meme-worthy interactions with Duo also seem to add to the account's popularity. In fact, the company is able to brand itself as a fun, down-to-earth and close-knit work environment, distancing itself from the "bad" connotation that often accompanies anything corporate, more easily connecting to their audience.
What's Next?
Employing such an "informal' marketing would definitely not work out for all companies, but this current trend has an incredible potential, also as far as education and culture are concerned. The Uffizi Galleries in Florence, for instance, has been employing a similar strategy to attract more visitors to their collection.
It is fascinating to observe how persuasive communication evolves over time, and it is thought-provoking to analyse it as a tangible product of societal and cultural paradigm shifts. What do you think the next trend in digital marketing will be?
References
https://wallaroomedia.com/blog/social-media/tiktok-statistics/
https://design.duolingo.com/marketing/assets#duo