You might know K-Pop as the recent global phenomenon, you might know BTS and some poppy songs, but you are not really sure what they talk about? Let me introduce a K-Pop girl group with a very cool futuristic concept of technology and AI that you might be interested in: aespa.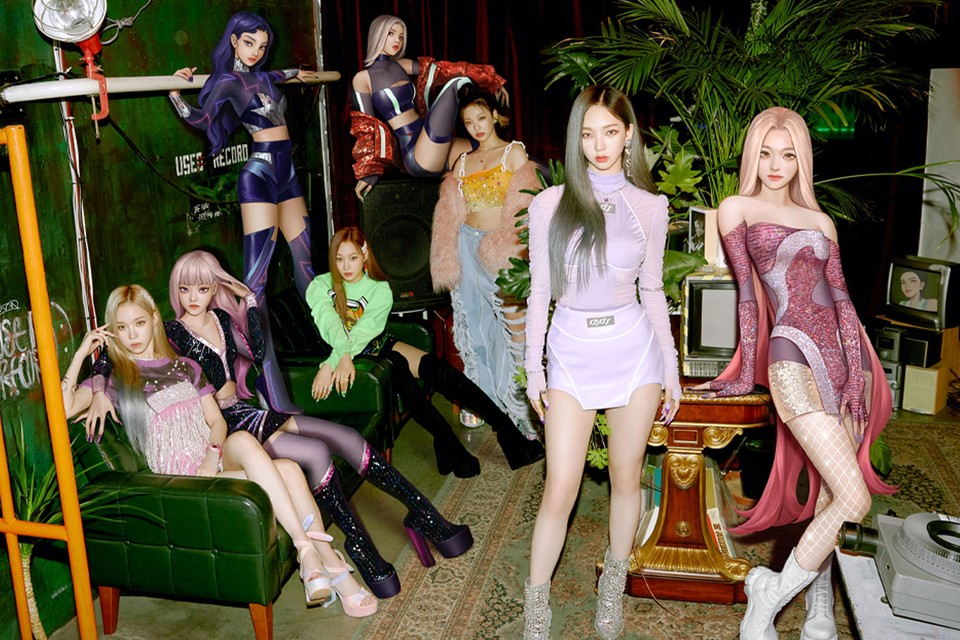 aespa's Mythology
aespacore is an aesthetic term originated from aespa, a K-Pop group from SM Entertainment which is one of the biggest South Korean powerhouse music agencies. Aespa combined the idea of "Avatar x Experience" and 'aspect' to express the experience's dual nature that features both human and virtual members.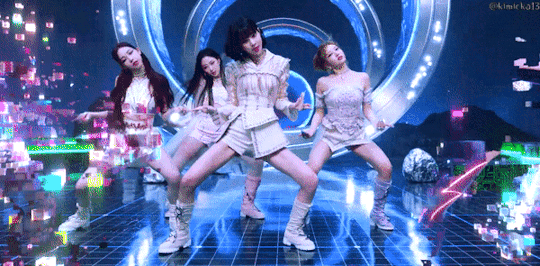 The group consist of 4 members: Karina, Winter, Giselle, and NingNing, unlike other groups, they also created a virtual counterpart that exists in FLAT (the reality of aes): æ-Karina, æ-Winter, æ-Giselle, and æ-NingNing, referred to aespa's alter egos (æ) or online versions created from all uploaded data of real members and equipped with computer-generated or more specifically AI and interactive versions of themselves. Both online and offline versions simultaneously participate in creating content and story-telling performances through released music videos like Black Mamba, Next Levels, Savage, Girls,…
The æs are a reflection of aespa, but not exactly (think about like: Are you exactly you on the Internet?). The more they are active online, the stronger our virtual footprint becomes, and also the way we build our identities, or, egos, might completely be different from the physical world. You can also watch the first episode of SMCU series to see how aespa communicates with their æ and how SM Ent. artistically visualizes the conceptual built world.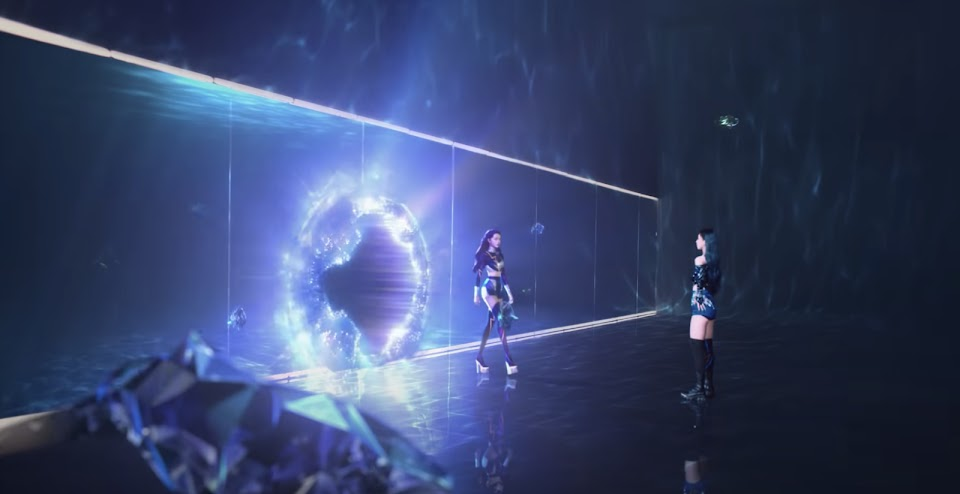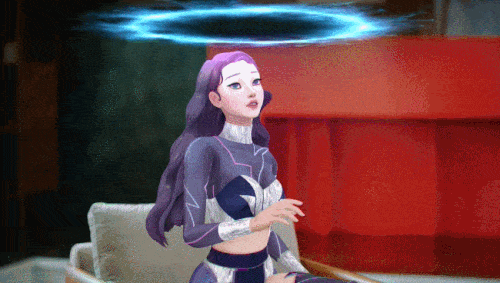 In the movies, Winter is a gamer; Giselle is a social media-savvy student; NingNing is a hacker; and Karina, interestingly, seems to be corrupted by a glitch in the SYNK. A SYNK OUT refers to the disconnection between these two worlds when the system starts glitching and freezing, which forces the æs out of the real world. This disruption is created by the elusive Black Mamba (the villain) and sends aespa on a journey to reconnect with their æs. The latter half of the first episode also mentions the downsides of technology and the endangerment of humanities in the rapid flow of technological advancement.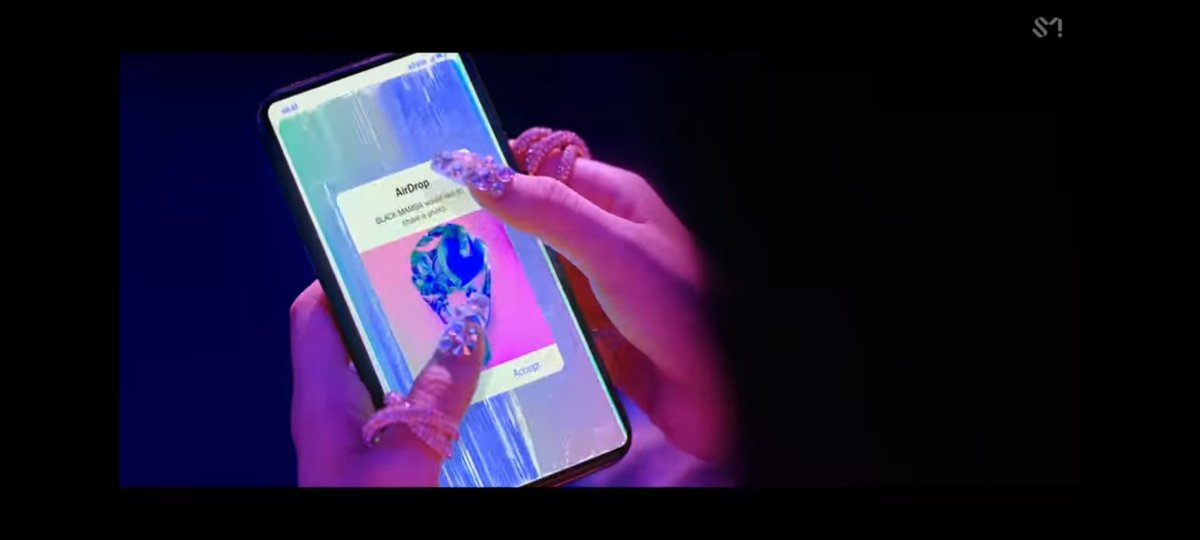 Throughout all the MVs and documentary episodes, Black Mamba is artificial intelligence, also is the embodiment of man's carelessness with technology in the form of a snake, a metaphor of a double edged-sword of how we use advanced technology without assuring the safety of humanity. Ae-Karina is the first victim of Black Mamba that demonizes her to the villian side. There is also a side character called NÆVIS, who is the original ae, lives with the aes, and can open the P.O.S (Portal of Souls).
Read more about aespa's theories (because it's a lot)
The core of aespacore – synchronization between the art and the social world
According to Griswold's Cultural Diamond, we know that shaping and reflecting always go back and forth together, in which art products shape and reflect our culture and society, AND culture and society also shape and reflect art products.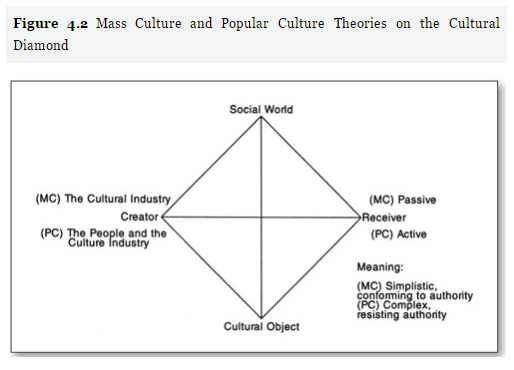 aespa's music content does portray our society in the same way as several Netflix's documentaries like the Social Dilemma, Black Mirror,… However, they can also tell the future, which means that it is on the way to shaping its future.
Lee Soo-man, founder and Chief Producer of K-Pop giant SM Entertainment, who is the pioneer in creating the Hallyu wave in 1989 and globalizing K-Pop to the world, delivered a speech at Stanford University on Friday (May 20) about the "Future Vision of K-Pop," in which he broke down the concepts of what he calls the "Play2Create (P2C)" ecosystem, in which he encourages fans, or 'prosumers', to create content using SM-related intellectual property (IP) to generate revenue.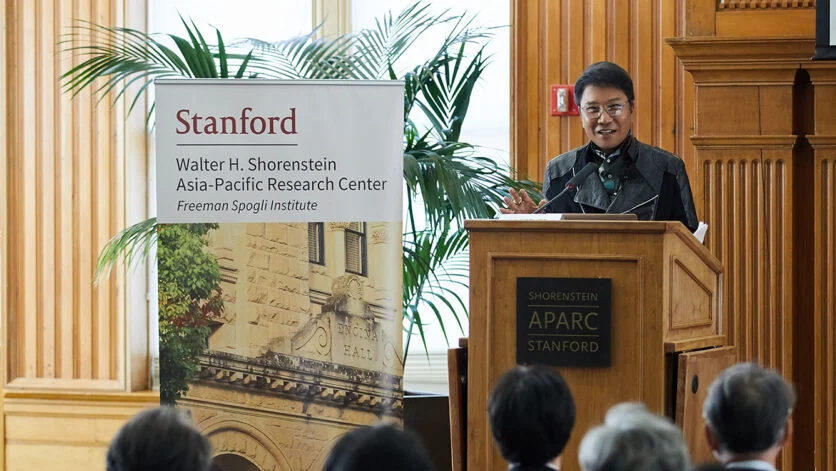 He says that, within this blockchain-based ecosystem, which he says forms part of a "new" creator economy, "anyone can use the original content IPs to enjoy and create new [content] again through recreation, and generate revenue".
"Original content will be transformed back into Recreatable Contents [sic] that prosumers can newly create, and will become the foundation for many future artists, creators, and prosumers who strive to achieve their dreams of innovation and creation."

Lee Soo Man
In February, SM Brand Marketing (SMBM), a subsidiary of SM Entertainment, signed a Memorandum of Understanding with cryptocurrency exchange Binance to build a "comprehensive partnership" to establish, what they call, a global Play2Create (P2C) ecosystem. The partnership will begin in the NFT sector, allowing fans to "recreate content and products in the forms of games, music, dance, and goods," by using "the tools and IP provided within the e-commerce and metaverse platforms".
Lee claimed that he coined another term, 'Metaversal Origin Story' and has "been preparing the Origin Stories and worldviews of [SM's] artists for quite a while".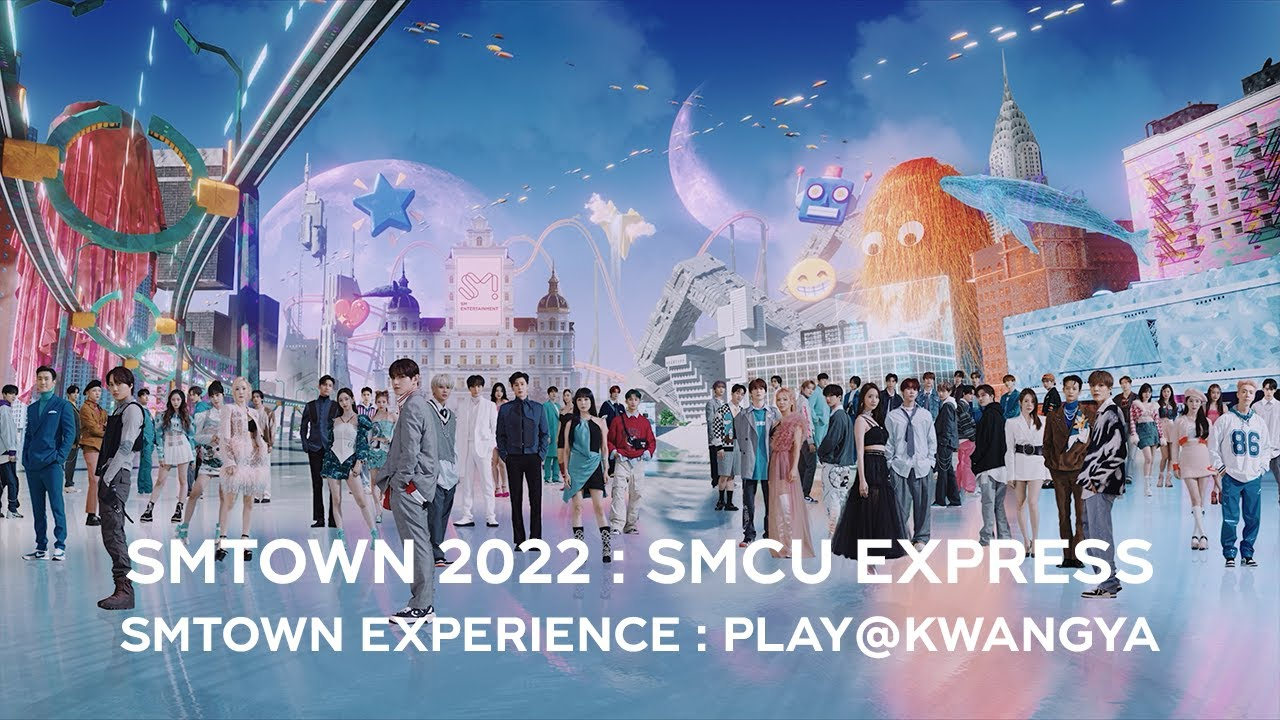 "By combining blockchain and metaverse technology, SM's contents will expand into content for everyone, and surpass time and space to bring to life this future entertainment era that'll connect through culture."

Lee Soo Man
With the diverse ecosystems of SM Ent. in particular and K-Pop in general, the expansion of communication methods in fan communities with technological applications is not too far to see (actually they have been selling membership subscriptions called "Kwangya Club" or referred to as "Music Nation SMTOWN Meta-passport" for US$32 already).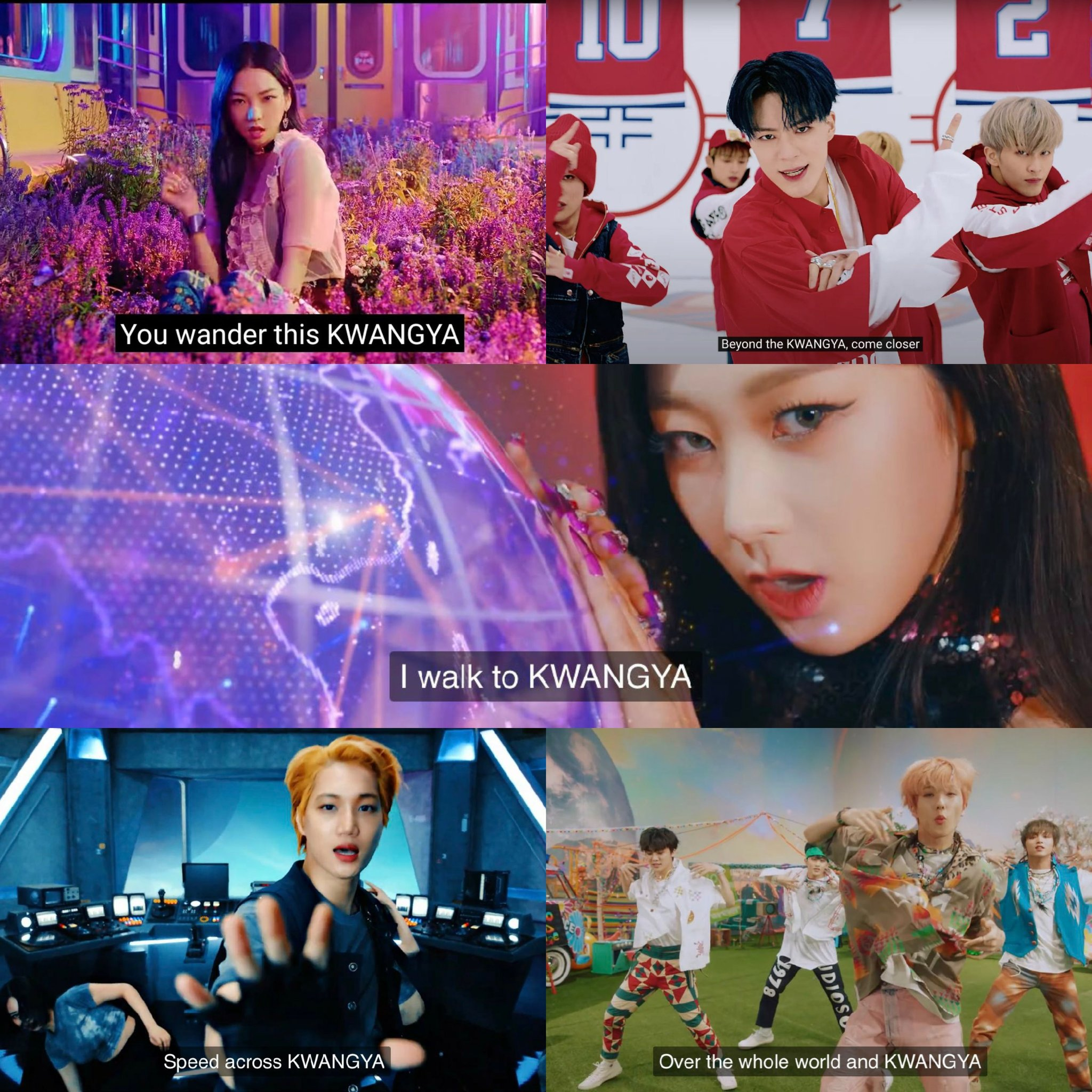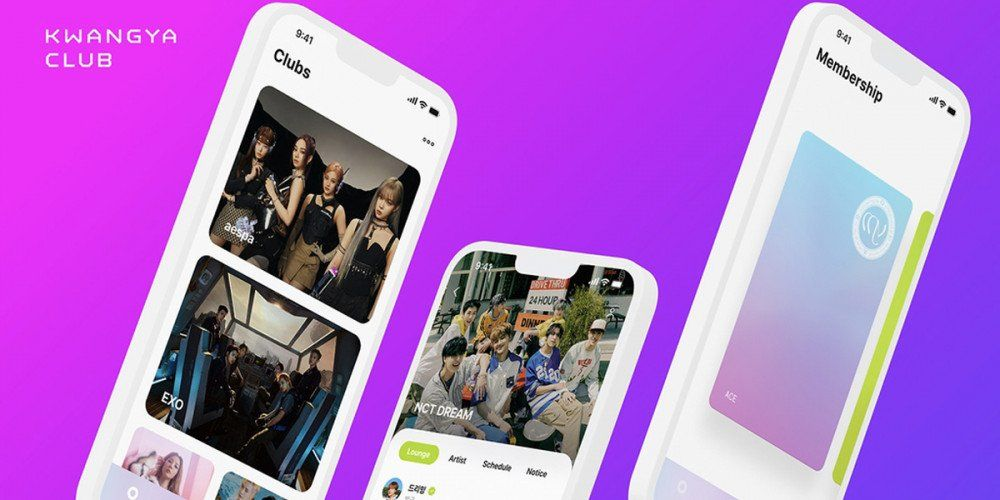 In conclusion
Personally, I think aespa's contents are not just some sort of criticisms and societal essays of how we are closer to the transition of a new technological era with all VR/AR technology, but they have been building and advancing it and their contents now are seen as the blueprints, the guideline to make sure that we can smartly take technological advantages in a right way.
aespacore's associated aesthetics: [VIDEO] I tried 3D printing in DHLab
References:
My LONG theory on aespa's universe and storyline
[MEGA AESPA THEORY] Aespa Universe until 'Savage'
SM ENTERTAINMENT FOUNDER LEE SOO-MAN TALKS THE METAVERSE AND HIS 'FUTURE VISION OF K-POP'