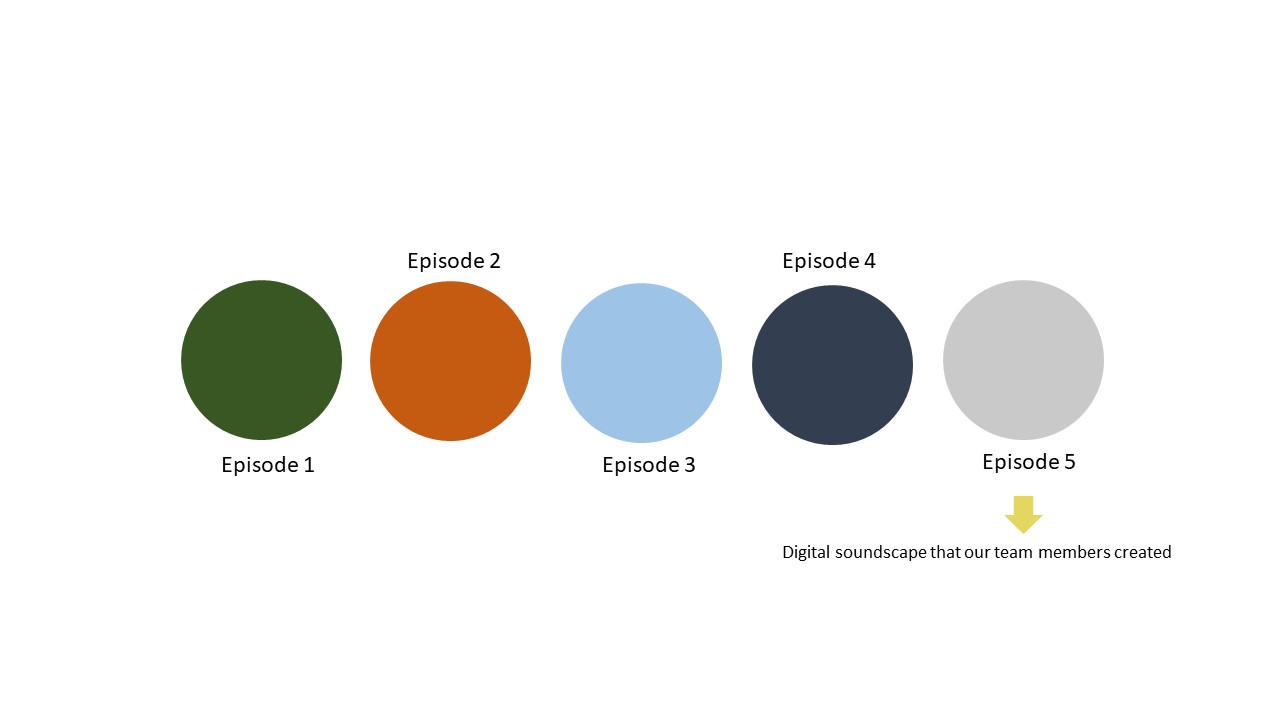 The podcast series Digital Soundscape consists of 5 different episodes, which aim to offer deeper insights into digital sounds generated in/by digital space. With team members Annabel, Agustina, Cara, Viktoria, and Jiyoung, we use our five different episodes as an ongoing conversation among us. We divided our team into two groups (Cara, Viktoria, Jiyoung / Annabel, Augustina) and at the end of each episode, we asked the question to another group. Therefore, each episode is both the answer to the previous episode and the question for the next episode.
Finally, we are on our last episode. In this last episode, we display the soundscape that we created, as a result of our ongoing conversation and research.

Wait! what is the soundscape?

A soundscape is an acoustic environment as perceived by humans, in context. This term refers to sound art that aims to generate a specific atmosphere for listeners.
Here, by using the digital media's feature of posting and interaction, we wanted to use digital media as a curatorial platform. Going back to our podcast name, digital soundscape, as the name of this podcast implied, we wanted to scope the digital sounds during this podcast. From a technological to artistic perspective on the sounds, we hope this podcast sparks some interest in digital sound and sound art to you.
Thank you for listening to our podcast over the course of the whole semester! 🙂