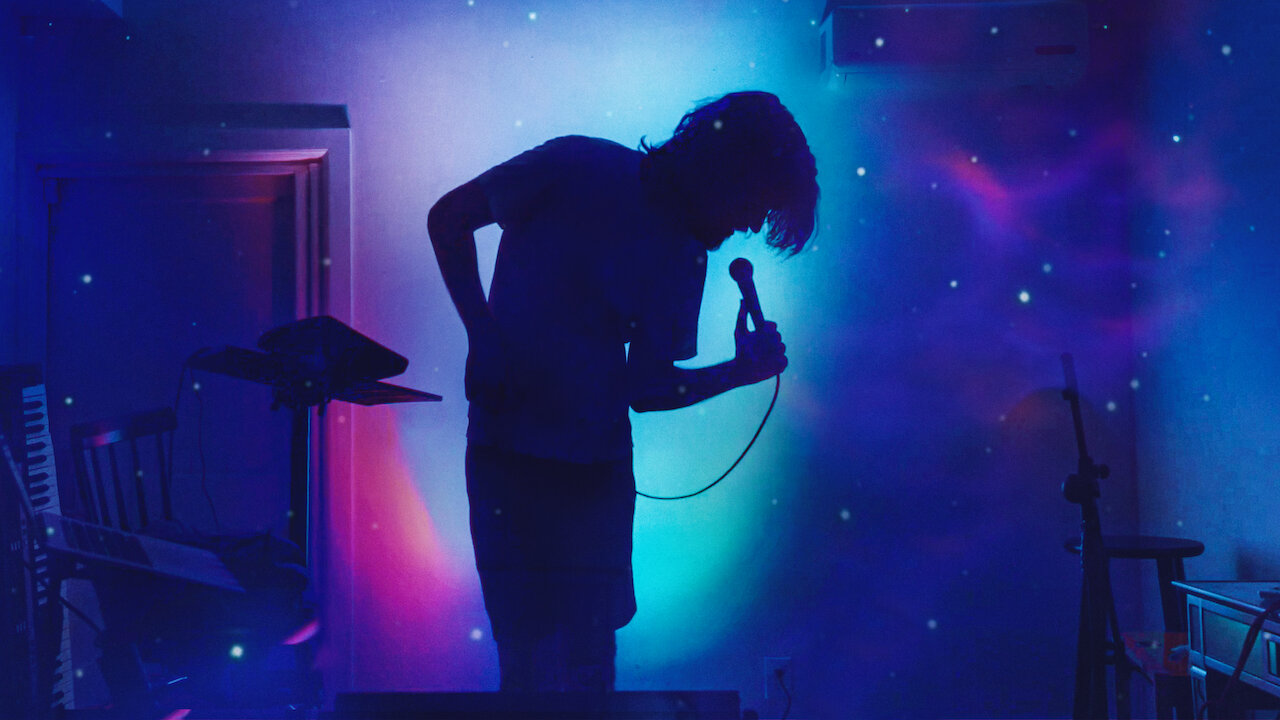 No one really likes to talk anymore about the time period where Bo Burnham's "Inside" came out. It came out on May 30th 2021 and was in the middle of the COVID-19 pandemic. When the pandemic slowly came to an end it seemed like everyone wanted to forget about it, which is very understandable. However, a lot of the intricacies about our digital culture were exposed in ways we hadn't realized before. Inside is one of the greatest pieces of art that came out during the pandemic and it should be studied by anyone who is interested in our digital culture. It brings out a lot of sociological topics, discusses mental health and philosophizes about our self-identity in the modern age.
Inside was created, directed, edited and performed by Bo Burnham in his guest house in Los Angeles. It is a 87 minutes long television special that released on Netflix. It consists of several songs and skits written by Bo himself. As a musical comedian he managed to create a variety of songs that are about a plethora of different subjects, but they all are linked together in the end. The COVID-19 pandemic had a huge impact on our social lives and Bo was able to capture that exact feeling with Inside. It is also worth noting that Bo started his career on YouTube, and it is safe to say that this made sure that Bo has a deep understanding of internet culture and how it personally affects our well-being.
There it is again, that funny feeling
With the song "That Funny Feeling", Bo managed to expose some of our societal issues and the ways in which we deal with them. It is one of the most soothing yet slightly disturbing songs on Inside. In the song he juxtaposes a societal issue with numerous ways how we are dealing with or ignoring the issue. For example, in the song he mentions "The whole world at your fingertips, the ocean at your door". We have everything we need and we can explore the whole world using our phones and that's why we have the whole world at our fingertips. But, we seem to ignore the bigger issues we are facing such as climate change and that's how the ocean is at our door. The rest of the song also similarly juxtaposes other societal issues such as mass shootings, mental health and the increasing societal division. All of this is is wrapped together with a sense of doom as Bo sings that "We were overdue, but it'll be over soon"
All eyes on me
One of the most striking songs on Inside is the song "All Eyes On Me". In this song Bo discusses his struggles as an artist and how he has been dealing with the mental health issues that came with it. In the song, he seems to be saying all of his thoughts out loud which gives you an idea of his anxiety. As an artist, it is very hard to keep your spirits up, even if you are not feeling up for it at the moment. This comes with self doubts about the artist's profession, and this is highlighted with the line "Are you feeling nervous? Are you having fun?". This feeling is heightened even more by being stuck inside as an entertainer. During the pandemic, it was very hard for artists to make a meaningful connection with their audience, and this caused artists' mental health to decline.
Could I interest you in everything, all of the time?
Arguably the most popular song of Inside is the song "Welcome to the Internet". It depicts the seemingly chaotic nature of the content on the internet. The song is almost a personification of the internet and how it reels us in. The bridge of the song highlights the innocence of the internet in it's early stages, but snaps back abruptly to highlight its almost destructive nature. "See a man beheaded. Get offended, see a shrink. Show us pictures of your children. Tell us every thought you think" is a perfect example of the chaos that is the internet. In one moment you can see disturbing content and in the other you expose your personal thoughts. It is pretty weird that we regularly do this on the internet, but we don't always seem to acknowledge this.
Overall, Inside has perfectly captured the zeitgeist of our digital culture during the pandemic. Not only is it a social commentary, but also a way to peek back into our lives during the pandemic. Now that the pandemic seems to be over, we tend to suppress this time period from our memories, but it would be foolish to ignore the ways in which it exposed the social issues we face on a daily basis.