The website alloprof.qc.ca (word for word from French: hello teacher) is an online homework help service for elementary and high school pupils. What? Yet another one? No, this one is unique and it offers a lot more than homework help. Its structure and modus operandi should be a source of inspiration for a wide range of services that can be offered online.
AlloProf is unique
Online homework help or tutoring services are in high demand, especially since the COVID era. A simple Google search using the keywords online homework help will return hundreds of relevant results, including the catchy Do My Assignment For Me Free — Try Numerade for Free Today in the sponsored links section. But most of them are paying sites, most of them are aimed at college or university students and most of them will put you in touch with someone whose credentials you have no way to verify. AlloProf is none of that.
The organisation was founded in 1996. At the time it was a telephone helpline, hence the name. Today it's a full-fledged online service aimed at «developing professional services and digital academic support resources and making them available free of charge to all Québec students and their parents», I'm quoting the English version of the website. At this point we need to know that education in Canada is a provincial jurisdiction, with each province having its own independent system and its own Minister of Education. Therefore, a unified pan-Canadian educational service wouldn't make much sense.
AlloProf is a registered charity, it makes no money. It's funded by donations, sponsorships, and partnerships. It has over 200 employees, including a diverse team of professional educators and teachers.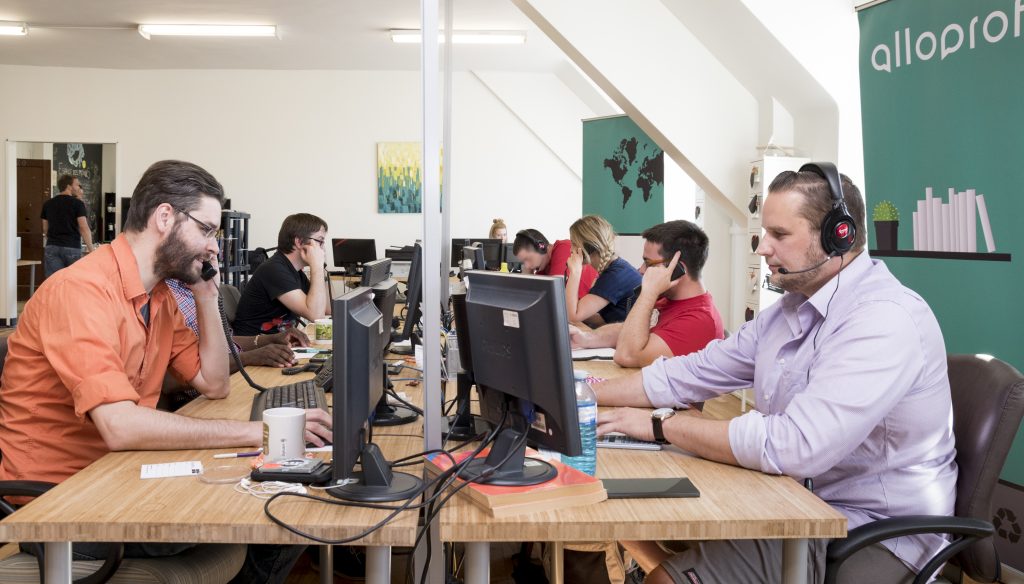 The teachers are all certified by Québec's Ministère de l'Éducation, they are real teachers. This is the key point. They know the courses, the programmes, the textbooks and all about the school environment in which the pupils who call them work on a daily basis. This is extremely reassuring for the parents. Your kid is not going to be matched with a random tutor on the other side of the world. Furthermore, the teachers often work in teams on the AlloProf premises, as shown in the photo above taken from the website. If at some point anything goes wrong, they can consult each other in real-time and help each other out.
I said full-fledged
The website includes sections for students, parents and educators with a profusion of tools such as exercises, tests, quizzes, tips and tricks for homework or exam preparation, games, videos, a mutual support section, a glossary of terms for the parents, toolkits and printable materials for teachers and schools, blog articles, etc. They have a Facebook page, a YouTube channel, an Instagram account, and a Twitter feed (or whatever it's called now, I can't keep up).
It's a success
In this interview (Radio-Canada, in French, 2019), Marc-Antoine Tanguay, Director of Strategy at AlloProf, confirms that more than 400,000 students came into contact for a consultation with AlloProf during the school year and that is not including the website and social media interactions. That is close to half of the student population in Québec. AlloProf strengthens the students' motivation, confidence and autonomy. Projects inspired by AlloProf are being implemented in other provinces in Canada, in Spain (Barcelona), in France (Bordeaux) and in Belgium, but according to Tanguay, AlloProf is unique in the world in terms of the scope and completeness of the services it offers.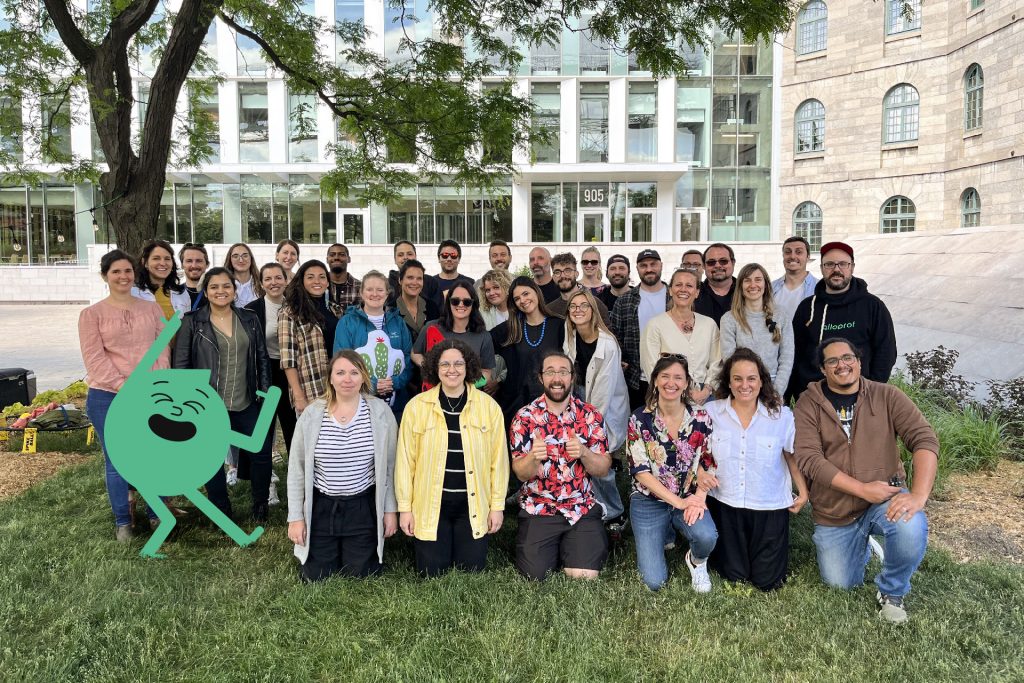 By any chance, if you know of a similar project in your home country, I would be very interested to hear about it!