When reading last week's inspiration (What is your earliest memory of digital media?) and talking about others in class and the discussion group, it got me thinking about my early memories. It was quite hard to think about my first experience with digital media. What did came to mind again, is that the approach of my parents to digital media and my education was really different from the approach of my friends' parents. Let me explain.
My parents always had a bit of a careful approach to digital media when I was younger, like TV, games, smartphones and tablets. I for example never had a Wii or a Nintendo, watched limited TV and mostly educational programmes like Klokhuis and Jeugdjournaal. I also never had a phone until I went to secondary school, and only got limited time on the computer every week. This was in big contrast to most of my friends. When I came to play at their houses, we often watched TV for an hour before we went to play and they often had their own phone or tablet. They mostly only watched cartoon channels like Nikolodeon or Jetix. They almost all had their own Wii or Nintendo. When I was younger this sometimes frustrated me, but I was too young to ask them why they chose to do it this way. Now I am interested in why they did this and how it has impacted me then and later in my life.
Let's first think about what I myself think I got from it. In hindsight, I don't think that I missed something by not having as much access to digital media as most of my friends. I do think that I even got to enjoy some things of my childhood a bit more. However, looking at my later life, I have some doubts if it was all beneficial. When I later in my life got into contact with digital media more I found it hard to keep control. I very easily get pulled into games and TV-shows, after which I spend way too much time on it for a certain period, until I manage to "get myself together". Could this be because I got to learn how to control myself to a lesser extent? However, I also sometimes find it easy to put my device away, because I still feel like that it cannot fully satisfy my need for relaxation. Could this also be something I learned on a young age?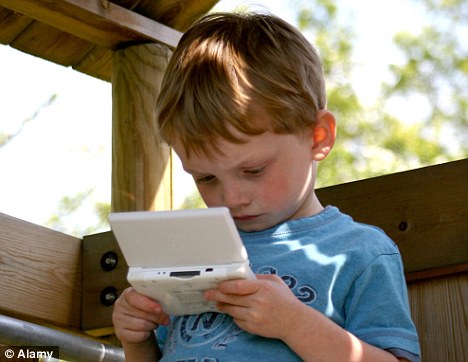 When reading online about this phenomenon I did not manage to find the exact answers. It of course is hard, because we live in a completely different time then when I grew up. Growing up, the digital world was rising, and very little things were known about technology and it's effects, especially on children. Now, a lot more information is available, but it's about way different devices then in my youth. Smartphones after all barely weren't a thing, and social media like Instagram and Snapchat did not exist. These things now do are a big part of some children's worlds.
But anyway, spending a lot of time behind a screen has shown to make children less socially and emotionally capable, which I do recognize in some of my old friends of whom I know they spend unreasonable amounts of time on one of their devices (Muppalla et al., 2023). It however also has shown that showing children how to use online devices in a moderate way, can teach children to do this by themselves (Children and Technology: Positive and Negative Effects | Maryville Online, 2022). This is interesting, as I have encountered this by myself.
Looking back at my youth, I mainly see it as possible that my connection to the digital world was limited. I however don't think that it is possible to do it the same way with my own children in a few years. Technology has changed rapidly since my youth, and probably will keep on doing that forever. This will force me and other future parents to incorporate this, to prepare our kids for the real world.
Citations:
Children and Technology: positive and negative effects | Maryville Online. (2022, February 8). Maryville Online. https://online.maryville.edu/blog/children-and-technology/#:~:text=Technology%20helps%20children%20become%20independent,with%20people%20in%20social%20situations.
Muppalla, S. K., Vuppalapati, S., Pulliahgaru, A. R., & Sreenivasulu, H. (2023). Effects of Excessive screen time on Child Development: An Updated review and Strategies for Management. Cureus. https://doi.org/10.7759/cureus.40608