Today I would like to do a bit of an excursion from the usual theme I have in my blog. From the second of October till the seventh I spent a couple days in Istanbul and today I would like to talk a bit about the advantages that technology offers when you're abroad.
The first thing I really loved when I was abroad was the app Maps.me. This is an open source cross-platform offline maps application. It has been made available for iOS and Android. I went to both Istanbul and Marmaris this year and the app allows you to install a map from the city so you can use it offline when you are there. I also used it to highlight some places I wanted to go to. When you allow them to use your location you can really see where you are in the city and get a route to your destination. It also gives you the possibility to really explore the city you are in. Nearby hotels, popular places to eat and/or drink and local guides, Maps.me has it all! But Maps.me is not the only usefull app when you are out there.
Being abroad can be really tricky, in more ways than just not knowing the routes to places. Sometimes the struggle already begins at home. We all have been in the situation where we are sitting in the plane thinking: "Sh*t, I forgot that thing!" Well, struggle no longer, there is an app for it now. It is literally called PackKing and it can really save the day when you are a bit forgetful (like me). You can make different lists for the different trips you will make (not every trip is the same right?). It even divides your packing into different sections like documents, clothes, toiletries. Then when you are packed there is the checking-in part (if you travel by plane). These days you can even check-in via the airline app.
And then there are the apps you use when you have arrived at your destination. In some countries you don't use the same currency as back home, so one thing I frequently used was the app Currency. It has a converter so you can immediatly see what you are spending. Especially when you travel a lot you can get confused easily. A perfect example is the Netflix show Jack Whitehall: Travels with my father. The father gets confused and thinks he really struck a good deal with the seller of a coat, while in fact he has just bought a tacky coat for a 1000 pounds! So to be sure to avoid this nightmare, use an app! It helps you to stay on budget and when you are using TL instead of EUR, it is also fun to see how cheap stuff is (a lunch with 7 people for 30 EUR). 
And last but not least, the Lonely Planet app, with all the city guides. You can download a city (Istanbul in this case) and just open it offline whenever you need it. I went to the Basilica Cistern and could already tell the group a bit about it while we were in the line. They show you where stuff is and what you should absolutely visit while in town.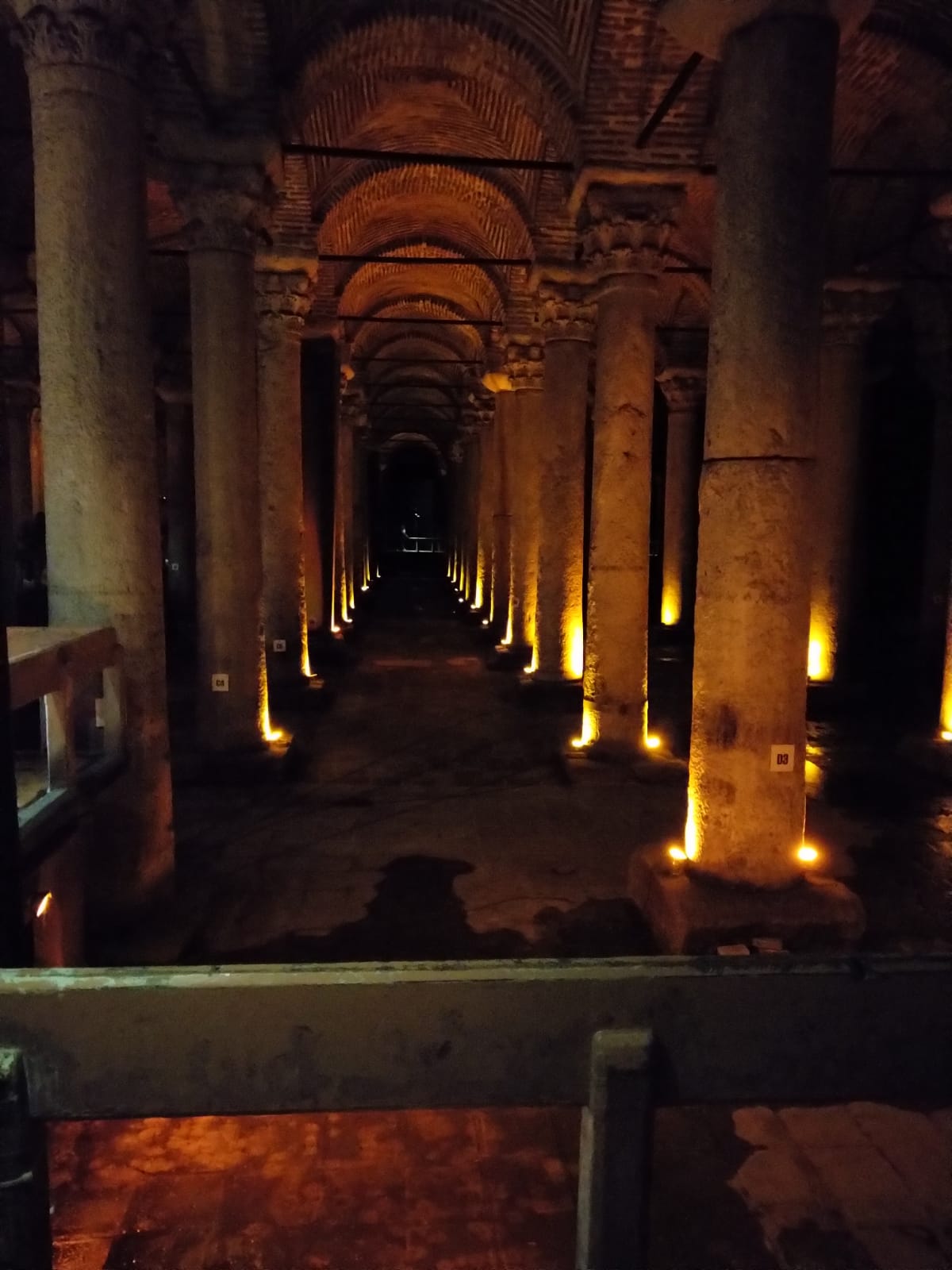 All in all we can easily state that these apps make your trip so much easier and more enjoyable. We are not nearly appreciative enough on the ways that technology enhances and improves our lifestyle. So the next time you travel, download these apps and enjoy!