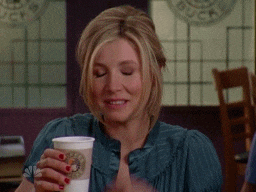 And here we are: the last blogpost of my little journey into the field of language published in this semester.
You are finally released!
Almost!
I would like to use this last post to provide you with a short recap and a reflection what we have explored during the last weeks. I was trying to raise your awareness but also interest in the field of language and pointed out how you actually encounter linguistic topics in your everyday digital experiences. Language surrounds us, it enables us to communicate and it is a main component of every digital tool. On that basis, I explored some digital phenomena in detail.
So, let's see where I started this journey…
We first explored the digital in translation studies: digital translators. The digital can be a tool for facilitating communication between different speakers. This area is especially interesting as it also created whole new research and development fields for linguists. It evoked the necessity for computational linguists who are dealing with the development of these translation apps and AIs that help us in the business world but also in daily life. I furthermore explained to you the role the digital plays in linguistic research in general. All these options in the digital age are boosting research and results. Additionally, the tools and apps help dealing with large amounts of data which enables a new way of researching. However, linguists are required to have good skills with digital tools and softwares as well due to the new technical support. Their job is not only about literature and written language anymore. The digital created a whole new set of required skills for researchers in Humanities in general.
But back to daily life: The next topic I approached was the effect of subtitles on us. Subtitles have a tremendous influence on language learning processes. Comparing Scandinavian countries with Germany, you will find a huge difference in proficiency in English which is partly caused by the subtitle policy of their movie industry. Scandinavian countries mostly subtitle their movies and keep the original language in the audiofile whereas Germany is known for synchronizing each and every movie or series into German. Have another look at my blogpost of that week to learn more about this.
After that, I started a series of blogposts that all dealt with one topic: How English is dominating the digital landscape and how it is used for advertisement and communication purposes all over the world. I tried to analyze why we excessively use English for all purposes online and struggled with the identification of root and consequence of how English ended up as most prominent language in the digital world. This interesting piece definitely needs some further research and is of high relevance!
Last week, in my last piece about language, I entered the world of gaming. I wanted to point out the potential of virtual worlds to support young people (and actually also other generations) in improving their English skills. This is a field that I haven't even thought about myself in connection with language learning in the first place. However, throughout the discussions in class I realized the extend of options the gaming world offers also for education and language learning.
PUH! That was quite a journey! Well, but what do we learn out of all this? What is the quintessence of my posts? Is there even an underlying mantra that I wanted to communicate? Hell yes! And here it comes: I encountered so many different areas of the digital and I was able to show for ALL of them a connection to the field of linguistics. That was actually surprising for me as well. My goal was to explain to non-linguists how diverse our field of research can be and make linguistics less abstract for them. We encounter and deal with language every day in all different contexts and we are not even aware of it. Maybe, now you have a different view on it and observe language choice and use online more conscious. Furthermore, I wanted to address linguists themselves that may are stuck in theoretical concepts and old research fields. I hope I could open the door for them to enter new media and new tools to approach research and I think you can even find a few possible research questions in my blogposts that could be examined in detail.
And now there is nothing more to say then thanks for taking time to read my pieces and let's go out in the world and apply and make use of our newly gained knowledge about language and the digital!