"There's no music on the spaceship and he lives there alone surrounded by machines. One day the boy stumbles upon a pirate radio station and discovers music. He falls in love with music and wants to make music himself, but he doesn't know the rules of music or how it's supposed to be done. All he has is a radio playing songs from a different world and a bunch of machines that make sounds. This is how I imagine his attempt at making music"
At the end of my previous post I talked about how I recently got into listening to albums and how that new habit came to be. One of the albums that stood out most to me and that definitively is one of my favourite albums of the year, is "Peder", the sophomore album of Norwegian musician, producer, singer and songwriter Lido. Now, I'm no Shawn Cee or Nardwuar, and I most certainly don't have the best teeth in the game, so this will not be an album review as such, but more of an unhinged attempt at an overview of what makes Peder one of my favourite albums I've had the privilege of experiencing and listening to this year.
Like any other album release campaign, the roll-out of Peder started with releasing a couple of singles leading up to the release date of the entire project, giving a teaser and a glimpse of what the album would sound like. However, unlike any other conventional album release I have ever actively taken interest in, Lido released a website called 1532space.fm on which, after entering the correct radio frequency (153.2), a 20-odd minute mix starts playing that consist of an amalgamation and masterful blend of unreleased music and snippets of some album tracks. This mix is, complementary to the 4 already released singles in the run up to release, also supposed to set the tone for what the album will sound and 'feel' like. To me, this is done magnificently through the old cinema style countdown beeps, background radio static and obviously the jingle announcing what station you're listening to, but please feel free to judge for oneself.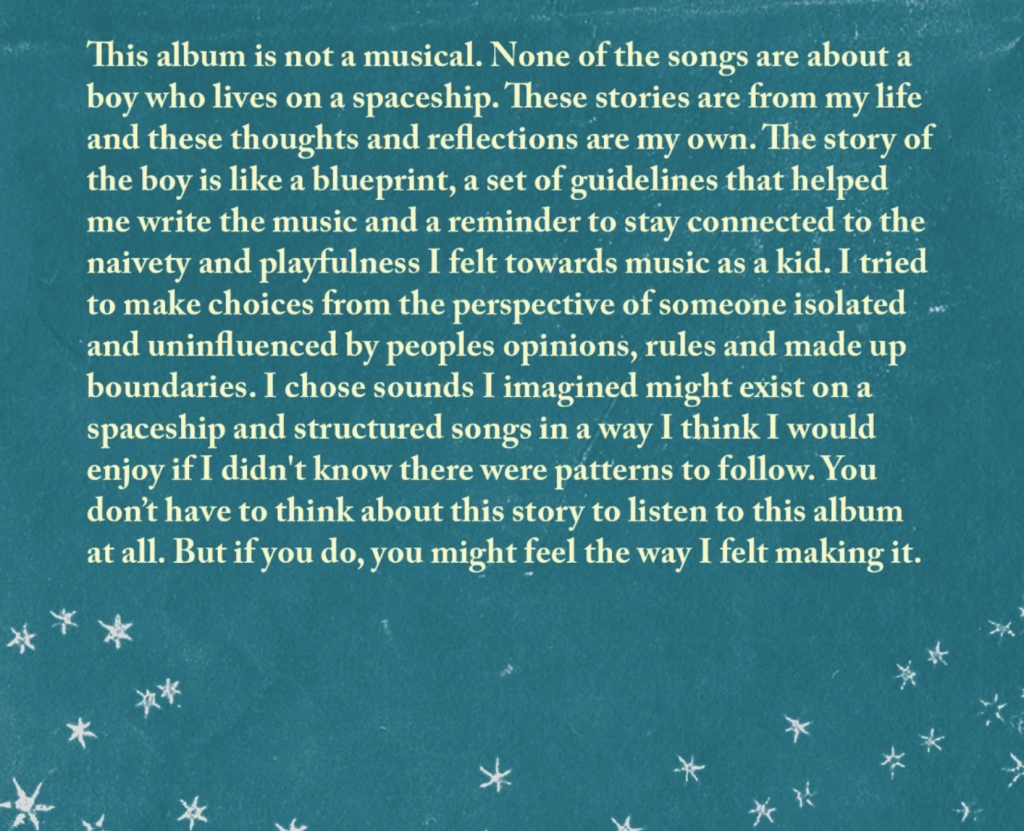 So, all of this finally leads to the moment suprème, the release of the album. Following Lido's listening manual, I went on my first journey though the album. The thing that immediately stood out to me was the cohesion in overall sound between all the tracks. Every track is distinctly unique, yet fits perfectly within the concept of the album. Another thing that filled me with excitement was hearing Lido's 4-note leitmotif or 'producer tag' (another example here at 0:11) in the intro track, Yellow Bike. The production value on Peder is of an exceptionally high level, as I've become used to hearing in Lido's work. Incredibly clean mixes, rich textures, immense depth of sound and vocal layers (most of which are Lido's own vocals) feature throughout to make this project a joy to listen to over and over again, something which, I must admit, I have done ever since its release.
The whole album is breathtaking, but some of the highlights of the album for me are Layaway, University and the BEST4U/Postclubridehomemusic combination. Layaway might be my favourite track of the whole album, the build up from the classic R'n'B intro to the drop/chorus is so well executed, and once the beat drops, the percussion is luscious but not overbearing, the bass is warm, fuzzy and fills your aural periphery, before heading into a break and building up to the magnificent finale of the song. Another track that contends for favourite on the album is University. This track is a collaboration which features gorgeous vocal contributions from Santell, Col3trane and, most notably, a stunning performance by JoJo (yes, THIS JoJo). The immense amount of layers of vocals, chords, melodies and harmonies, unorthodox use of sounds to create percussion and once again the overall mix is out of this world (no pun intended). The BEST4U/Postclubridehomemusic combination stands out by basically melting into one. BEST4U winds down and concludes with the lyrics "Oh, I know this feeling won't last", whereas Postclubridehomemusic continues the same melodies BEST4U ended on, and starts the song off with the lyrics "Oh, why am I living so fast?", and builds from there on out.
In conclusion, Peder is one of my favourite musical experiences of this year, from a great artist and with a great concept behind the project. My explanations of some of the tracks on this album do not do them justice in the slightest. So please, I urge you, take some time to get in the mood for and focus on listening to this album and let it take you on a musical journey through space.