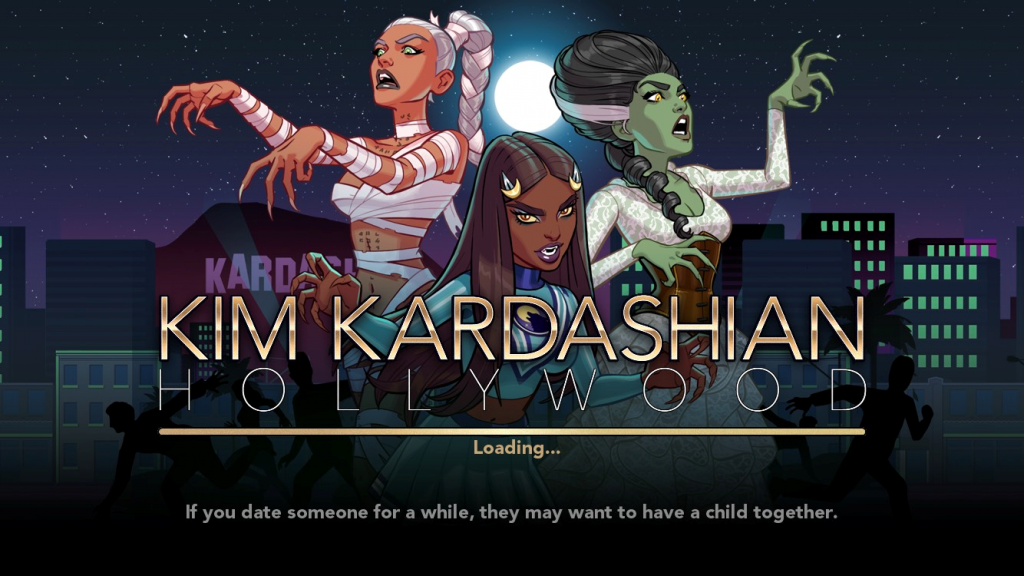 I know that it probably isn't a very popular opinion, but I am not particularly a fan of Kim Kardashian. I think that she is hyped up way too much by mainstream media, and idolized excessively by younger generations. Don't get me wrong, I bet she's a good person that is liked by many people in her real life, but I just don't think she's that interesting.
But somehow, I ended up getting pretty addicted to her telephone game 'Kim Kardashian Hollywood'. Somehow, I got into the make-believe game world of the Kardashians and never managed to get out…
I've been playing this game for over a year now, I know because all the themes from last year are coming back now without that much changes. It's not a game where you learn a lot, except useless facts about Kim Kardashian and the rest of the Kardashian family (at least her mother and sisters), or that actually gives you useful (online or offline) skills. It's a game where you create an avatar, name and clothe that avatar and go out in the world to do photoshoots, go to (promotional) parties, have talk shows, create relationships and much much more. If you do well in the game, you get in-game money and K-stars with which you can buy clothes, homes, businesses and pets as well as create a romantic relationship that could end in marriage and kids. Currently I am married and have 2 babies (that never grow up and have remained babies since I had them) as well as a private jet, 2 cars, 6 homes and 5 pets (among which is a baby elephant, because it was just so damn cute). Apart from that I also have my own reality tv show, run a restaurant in Hollywood, have 3 stores (in San Diego, Downtown LA and London), own a hotel in Papagayo and run a ski resort in St. Moritz. And yes, I am proud of those 'achievements', although I know that they mean nothing and just cost me real-life time.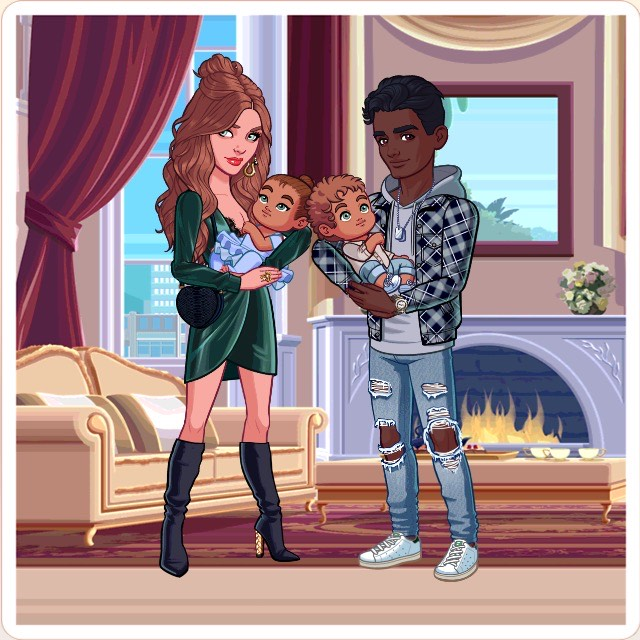 The aim of the game is to earn the most amount of fans and reach the number 1 spot in the top stars top 100, you can do that by 5 starring the activities you were 'hired' to do (like photoshoots, acting gigs, promotional parties or dinners, collaborations or maintenance of the businesses I run), going on dates or filming episodes of your reality TV show. If you get 5 stars (or hearts in case of a date) on all the activities you do, you can move up the ranks and become the number 1 star in your little universe, but if you don't get those 5 stars for an activity or don't play a lot, you can easily lose fans and drop to the bottom of the list. It's not like your avatar will die if you don't play, but apparently the loss of fame and followers is enough to get me to add this stupid game into my daily routine. An extra impulse to keep playing are the 'newer' features of the weekly 'show your style events', where you need to dress up your avatar to best match up to the theme of the event (right now it's Kim's birthday party) in order to win rewards and exclusive clothes, as well as the weekly missions you get to figure out a new mystery in town, organise a party (right now, not surprisingly: organise Kim's birthday party), go on a world trip or walk the catwalk for the… fashion week (Paris, New York, LA, etc.). You don't want to lose out on the opportunity to win that exclusive dress, help Olivier Rousteing create a new Balmain line or win a battle against your arch nemesis and rival (a nasty character by the name of Willow Pape, or if playing as a male: Dirk Diamonds).
And so, I got addicted to a game that is not that interesting, informative or useful about a celebrity that I actually don't like and a can't seem to get out of this world. The game uses smart techniques to get you hooked and the prospect of reaching that top 1 position or getting that baby have you coming back everyday. I don't know when I'll quit the game, but for now I'll happily keep on collecting those stars and climbing up the ranks.