Lately, TikTok has seen the rise of NPC streams. This trend has been introduced to Italy by creator Giuliana Florio, a 27-year-old girl from Naples. Every day, thousands of users watch her live streams, but what all the fuss is about?
What are NPCs
NPCs originate in computer games, meaning 'Non-Player Characters'. They cannot be controlled by a user but interact and affect the game autonomously. Managed by the system or artificial intelligence, they perform the same pre-determined reaction in response to specific interactions or player actions.1
Examples of NPCs can be found in The Sims, a popular series of life simulation games, where users control the lives of characters, from building their dream house to establishing relationships.2
NPCs interact with the playable Sims, in the form of emergency service officers, professors, residential workers, and so on.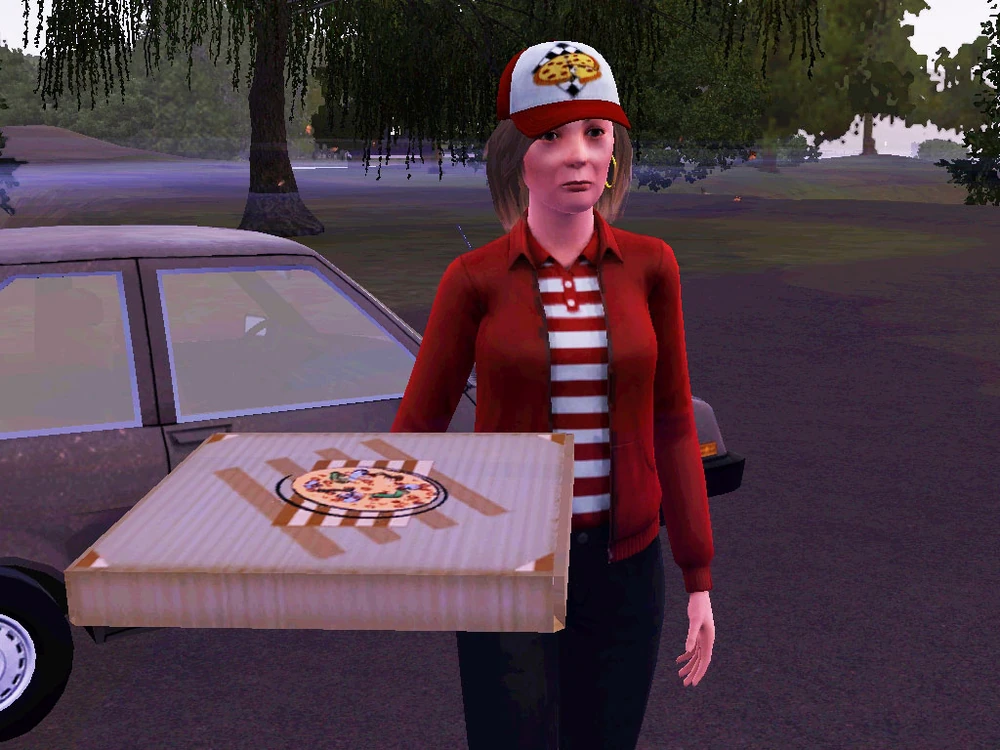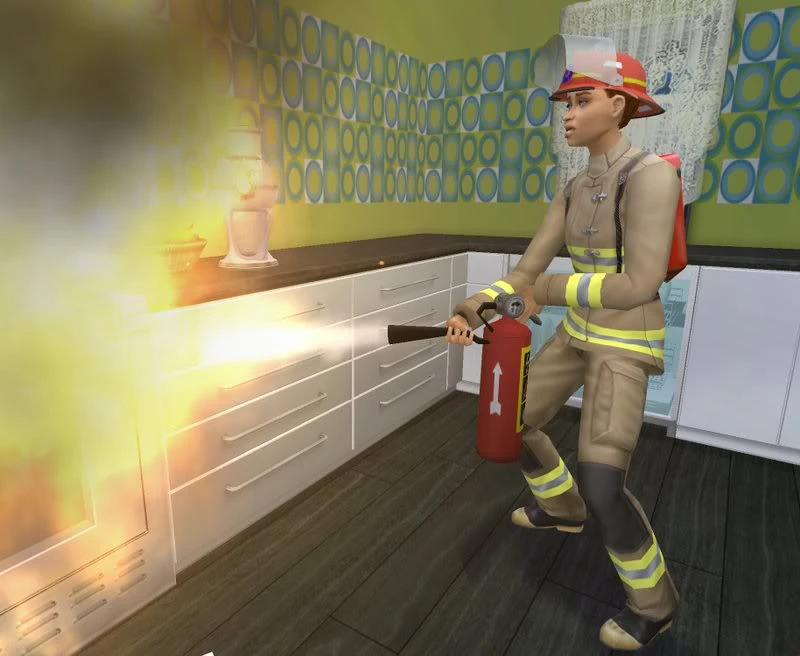 The TikTok Trend
The NPC streaming trend has its origins in Japan with TikTok creator Natuecoco, who emulates game character behaviours while wearing cat ears.3
However, the trend really took off with Canadian creator Pinkydoll, who started live streams in July this year. Self-proclaimed as the 'Queen of the NPC' in her TikTok bio, she goes live every day, Monday to Friday, at 8:30 am and 8:30 pm. During her streams, she robotically repeats phrases like 'Ice cream so good' and 'Yes yes yes' when viewers interact with her sending digital stickers that pop up on screen.4
Since then, many other users from all over the world have started to create similar contents, making NPC a viral trend.
Earning through NPC Streams
NPC live streams are both a source of entertainment and income. As mentioned above, these streams rely on interactions facilitated by digital gifts. Users must purchase them with virtual TikTok coins, which are previously bought with real-world money. For instance, 70 TikTok coins cost 74 cents.5
According to Insider, streamers can convert received gifts into TikTok coins and exchange them for virtual diamonds. Once they have accumulated $100 worth of diamonds, they can cash them out. TikTok retains 50 percent of the net profit generated from virtual gifts.6
In an interview with the New York Times, PinkyDoll revealed earning between $2,000 and $3,000 per stream7, confirming the significant lucrative potential of NPC streams. Indeed, NPC streams maximise the donation mechanism since the creator only engages with the gifts from viewers.
NPC Streams in Italy
Giuliana Florio is the first creator who introduced the NPC streaming trend to Italy. In an interview with Social Trend on Radio Roma Television, she recounts getting inspired by Pinkydoll. Thanks to her degree in Sociology from the Federico II University of Naples, Giuliana recognised the potential of this new format in the TikTok Italia scene.8 What set her apart and led her to the current success was her originality. In fact, she spun on an existing trend, adding her Neapolitan essence. During live sessions, Giuliana mostly repeats Neapolitan sounds and phrases. For example, when users send the heart flying gift, she repeats 'O core sacro 'e San Gennaro', which is an homage to Naples' culture. San Gennaro is the city's patron saint, and the 'core sacro' (sacred heart) ties to what is said to be a miracle.
NPC streams have become so viral that numerous parodies have appeared online. La7, an Italian TV channel, recently posted a TikTok video of Prime Minister Giorgia Meloni doing a live NPC. The fake stream includes comments from other politicians, mainly from the opposition, and reinterprets Giuliana Florio's iconic phrases to make fun of the premier. For example, when the LGBTQ+ flag sticker is given, Giorgia Meloni exclaims 'Uh, che paura!' (Uh, how scary!), referring to the opposition's stance on community issues and rights.
Criticism of the Trend
Despite the popularity of NPC streams in Italy, criticism hasn't been lacking.
Many people view the trend as stupid and not enriching. For instance, Andrea Moccia, founder and director of the Italian scientific magazine GEOPOP, expressed his position in a LinkedIn post, highlighting the risk of sterile online pieces of content:
"Il rischio più grande della viralità di contenuti sterili sta nel fatto che, essendo facili da riprodurre, vengono emulati da altri, diventando una catena. Una catena povera.
Approfitto per fare un appello ai content creator: puntiamo a raccontare storie che possano portare valore nella società.
Puntiamo a far diventare virale la cultura.
Secondo me la vera sfida di oggi sui social è questa."
[Translation: The greatest risk of viral sterile content lies in the fact that, being easy to reproduce, it is emulated by others, becoming a chain. A poor chain.
I take this opportunity to make an appeal to content creators: let us aim to tell stories that can bring value to society.
Let us aim to make culture go viral.
In my opinion, the real challenge today on social is this.]
In a similar vein, other people criticise the users who engage with this type of content. A Reddit post questioning the reasons behind NPCs going viral on TikTok reveals numerous insulting comments. Some examples are "Because people are moron", "Because people ain't got shit to do".
Similarly, other offensive criticisms emerged in another Reddit post where a user questioned why people pay for Live NPCs. Some argue that both creators and viewers sacrifice their dignity for money, others that "we are becoming a society of complete idiots".
But do we really have to judge NPC streams so harshly?
In response to the claim of NPC streams being sterile, I argue that not all social content aims at providing cultural contributions. Sometimes, it's just a form of mere entertainment, which is never sterile, as it brings something to the individual. Every piece of digital content has values that cannot be reduced to mere offences.
Likewise, not everyone seeks intellectual content when scrolling through TikTok. As with any other form of art, we fortunately have the freedom to decide what to consume. I think it's inappropriate to judge offensively people's choices simply because they don't align with ours.
As for the payment and income generated by these streams, we should probably reflect on the reasons behind this phenomenon without resorting to unfounded insults. A comment below one of the above-mentioned Reddit posts offers some interesting points for reflection. In response to the question 'Why do people pay for NPCs Streams', one user replies as follows:
Translated into English, the comment says: "Because for a few cents you can exercise a small form of control that makes you feel strong and entertained".
NPC streams, with their diverse interactions, are a form of play. As Miguel Sicart writes in Play Matters (2014), "To play is to be in the world. […] I see play as a portable tool for being".9
If play contributes to our existence, why reduce it to a form of idiocy? Plays must be played.
---