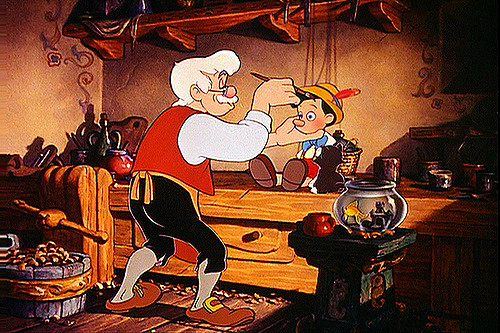 'Once upon a time there was a piece of wood.' This was just the beginning of the fairytale of Pinocchio, an animated wooden marionette dreaming of becoming a real boy and his father, a poor woodcarver named Geppetto. One night, this old woodworker, who didn't have a family but only a cat, Figaro, and a fish, Cleo, wished to transform his Pinocchio into a little human being.
Do you remember that cartoon lying boy whose nose grows long every time he tells a lie?! Well, that boy is Pinocchio.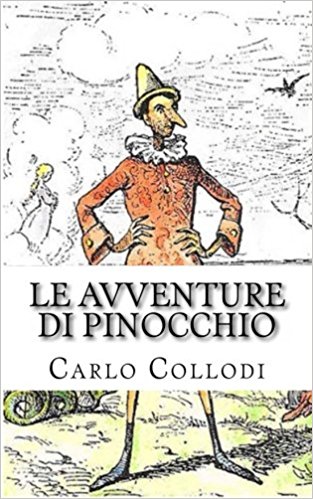 In 1883, the Italian writer Carlo Collodi wrote Le avventure di Pinocchio(The Adventures of Pinocchio,1892), a classic children's novel which became a cultural international icon and was, in fact, translated into over 300 languages. His story has been adapted also into the 1940 Disney film Pinocchio. I still remember me as a child watching that film and hopening that Pinocchio would get out the belly of the whale and be good forever.
In this digital era, where icons and symbols are almost more important than words, a literature text can be read in new quite interesting forms. And what if I tell you that the 19th century famous novel of Pinocchio has been now translated into a book of emoji? Isn't that cool?
Three researchers and a dream: Pinocchio in Emojitaliano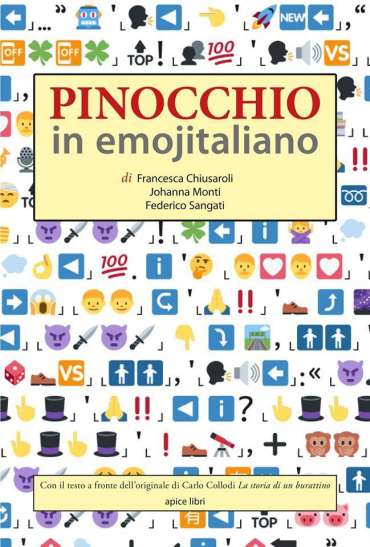 In 2017, Pinocchio in Emojitaliano was published by Apice Libri and represented the first-ever Italian book written entirely in emijs. Besides the emoji translation, the book contains also the original version, with an emoji glossary and grammar guide. Indeed, one of the aims of this project was to create a grammar of emoji in order to better understand how they work and what they actually mean. It was a lexical experiment which used the power and creativity of these visual digital symbols to reshape a literature exemplar text.
This new digital language code is the result of 'a collaborative effort between an active Twitter community, university researchers, and a bot on the messaging app Telegram that helped build the emoji dictionary'. The professor of applied linguistics of the University of Macerata, Francesca Chiusaroli worked in group with her colleagues Johanna Monti, teacher of specialised translation at the University of Naples "L'Orientale" (which is my home University), and Federico Sangati, an indipendent researcher who developed the Telegram bot (https://telegram.me/emojitalianobot). This bot helped them to record the emoji-word 'pairings and build a search engine that allows users to search the emoji-Italian dictionary'.
Pinocchio was translated with the emoji of the "man running":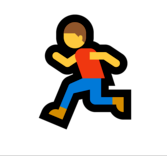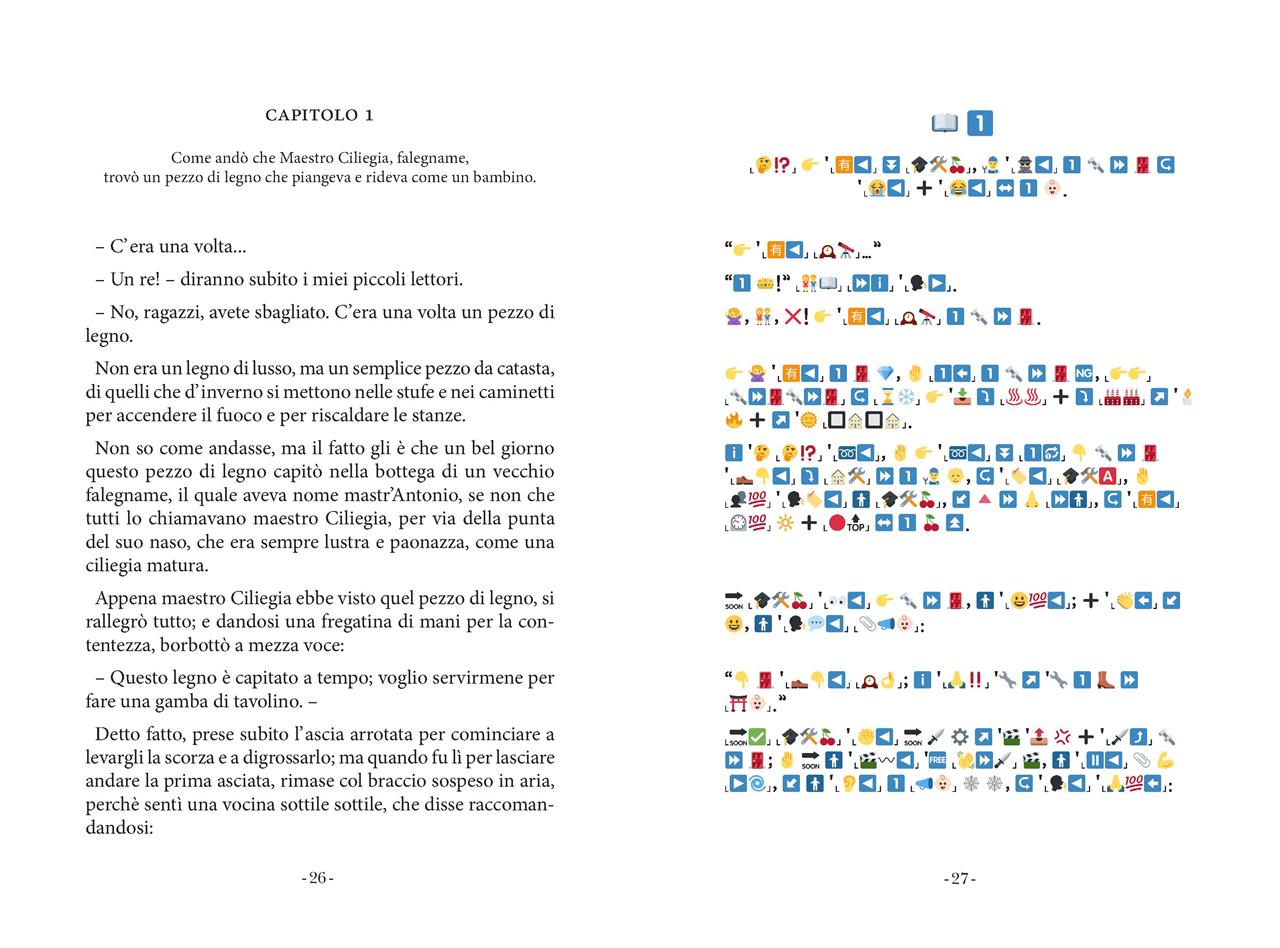 The challenge of translating a human language into digital codes can be hard, especially regarding the ethical and cultural differences which every language brings with it. This has made the emoji be considered less universal than they were designed to be. This is way nowdays is possible to find people who translate emojis for a living, in order to eliminate any possible gaps between cultural and linguistic meanings.
 "Emojis are in the keyboards of all our digital devices, they are accessible to everyone. […] Their standardized code creates a platform for communication between people regardless of their differences. In the age of social media, having symbols that can speak to everyone is an invaluable advantage."

Francesca Chiusaroli
The problem of emoji interpretation appears well in this video, that I found during my web research, in which some random people have to decode a sequence of emoji and translate them into English. This is something that could seem easy, in theory, but difficult, in practice.
Digitalisation gives us great possibilities, such as changing the form of a language and make graphic symbols replace literary words. What will it happen next? The future will tell.
References